@Echo Neon | April 27th, 2023 | 10 minutes read | Advertising, Business, custom neon sign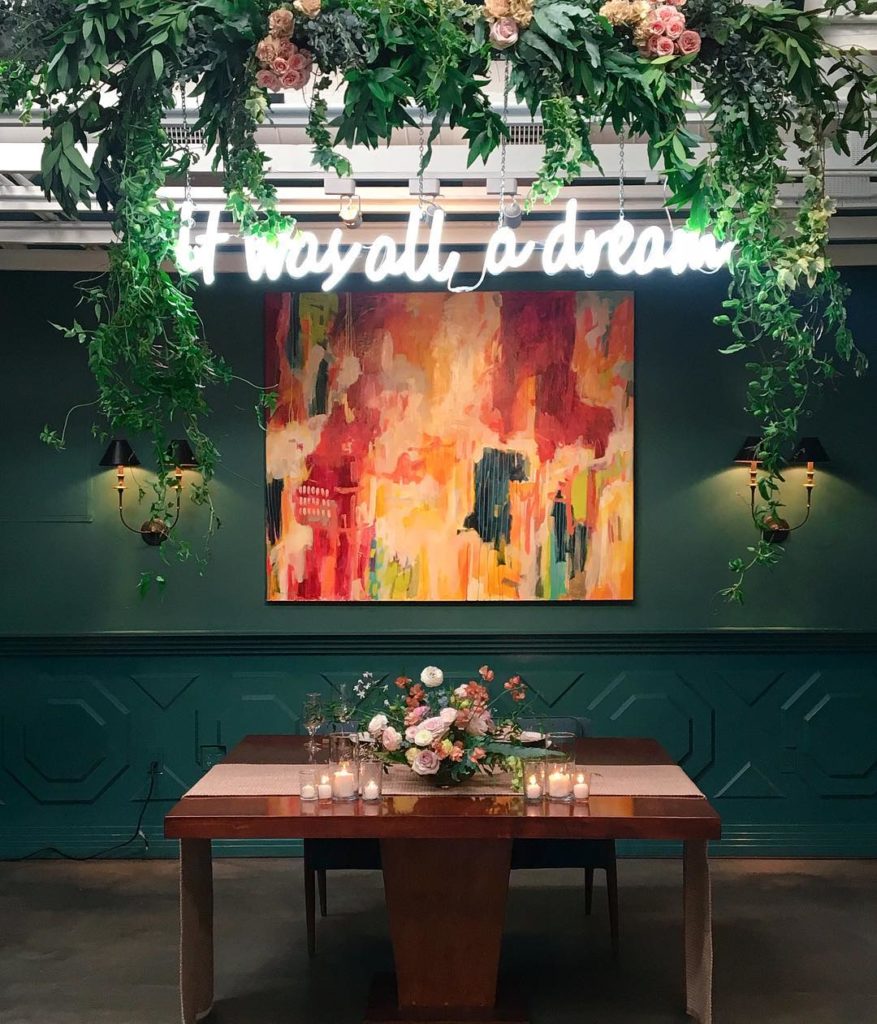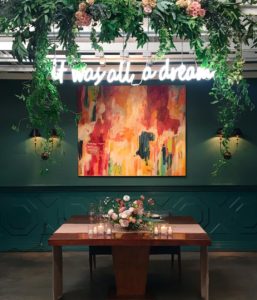 Personalized Neon Signs or Customizable Neon Signs are becoming a wildly popular decoration piece, with people's houses, weddings, at workplaces and stores, as well as many other locations. It is a creative, stylish, and better way of lighting a specific place, and they act as a compelling alternative to traditional signage. We offer an extensive range of high-quality neon signs which can be used for a wide range of useful purposes.
How Neon Signs Works
Neon lights are glass tubes that contain a small quantity of neon gas. By applying an electrical voltage to electrodes situated at either end of the tubes, the light starts to shine from the gas' atoms. The overall voltage mix of positive and negative icons allows the electrical current to flow through, and this creates the light you can see.
How Neon Text Glow Brighter
Why neon text lights manage to emit unique shades of colors. Rather than removing electrons through kinetic collisions, they get "excited" instead, which brings them to an orbital of higher energy since the electrons return to their initial orbital level, this energy transferred to a light particle which creates a glow. The color corresponds to the light particle's wavelength, which is influenced by the energy gap between the orbitals.
How Neon Signs Are Better Than LED Lights
The benefits of using text neon signs over traditional types of signage are significant — only a few reasons why you should go for this modernized option. Neon Signs, when properly designed and built, they can last considerably longer than traditional signs. You might rely on regular light bulbs which may only last six months to a year. Neon signs are more glowing and also aesthetically charming glow over LED signs that are really bright. Neon signs also use significantly less energy and have better power consumption levels, which consumes less electricity.
Design Your Neon Signs
EchoNeon provides an easy-to-use neon configurator, which can be used to get custom neon signs online! It's a simple yet powerful letting you visualize what you text neon sign will look like before ordering, and you can mix and match colors and designs until you've got the excellent final product.
Select Your Choice Font Style
The First Step is to choose the text, like a name! Then choose from a variety of different fonts, from aligned text into style writing. Select the color for your neon lights, either typical pink or blue or something different.
The Shape Of Your Sign
Next is the mounting you want behind your neon text sign, either clear cut to shape or transparent rectangular. Both are popular options! Finally, pick the size for your sign.
Choose The Background
Additionally, you can change the background of the configurator from brick walls, to wooden paneling, to a white bedroom and more. It helps to imagine what your sign will look like, wherever you're considering putting it!
Look no further than Beyond Neon Signs with our unique Online neon configurator, and begin now.
Reasons You Need Neon Signs For Your Business
Attract New Customers To Your Business
Neon signs speak for themselves. They create an attractive first impression, with their flashing lights and bright colors. It can be molded into any shape, and it makes it hard for potential customers not to notice. Neon is so appealing that 68 percent of participants in a poll conducted by Ketchum Global Research stated they purchased a product or service just as a signal caught their eyes.
Low Energy Consumption
Neon lights are low energy and can save an estimated 50 to 70 percent energy when compared to conventional lights. It is cost-effective and safe to use indoors and in bedrooms.
Attractive Way Of Advertisement
As neon signs are cheap to run, you can use them to advertise your business all night long, which builds brand awareness. Now, who Wouldn't want their business to be visible throughout the day and night?
Custom Neon Gives Freedom Of Shapes And Colors
Neon signs are strangely flexible and can be molded into any shape and layout readily. The possibilities here are endless, whether you want to recreate your logo, a symbol, or an inspirational quote. Whatever Your inclination, make sure the design is unique and memorable, so it catches peoples' attention.
We've talked about the advantages of neon signs, but to get the rewards of your design, you need to give an impression. When it comes to advertising, there are options like Designing Logo, Drawing on a related symbol, or quotation that you can use to showcase your business. At the beginning of the design process, Remember, Your sign is one of the first impressions people will get of your business, and it create a strong foundation.
Our Neon Sign Products
We're the industry experts when it comes to designing and creating customized neon signs.  We can make signs  about everything, such as:
Weddings
Bars
Fitness Centers
Businesses
Special Events
Parties
Home Decor
Customized Tool For Designing Neon Sign
Getting started with us is simple! Simple use our User-friendly Custom Neon signs Tool to create, preview, and submit your neon sign order. We'll take it from there and participate with you instantly to create a neon sign that will exceed your expectations. From this moment forward, we become your partners. While we create your designs, we'll send art proofs to guarantee your satisfaction before we build your customized neon sign.
Whether you have an exact layout in mind or need help coming up with something that will amaze your audience, our team of designers is well equipped to assist you to produce a customized neon sign you are sure to love.