Bedroom Neon Sign
Neon Wall Signs
Neon Lights for Livingroom
Gamer Neon Sign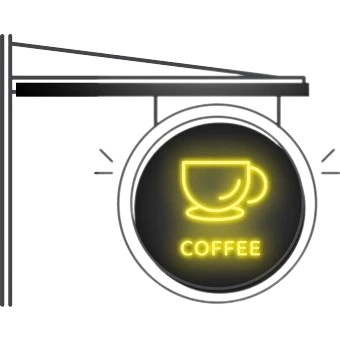 Business Logo Neon Sign
Neon Sign for Shops
Restaurant Neon Signs
Near Bar Signs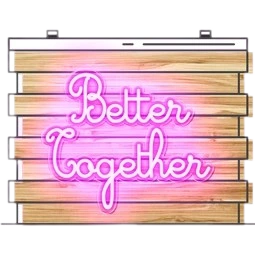 Neon Wedding Sign
Grass Wall Neon Sign
Outdoor Logo Neon Lights
Our team of trained experts has handcrafted the best neon signs for businesses and entrepreneurs looking to transform their brand's success story.
These neon signs are manufactured from durable materials and are designed to display the most trendy and eye-catching designs to draw loads of attention to your business. 
All of our business neon signs are handcrafted from transparent plastic tubes and they feature modern flex design that makes them lightweight, safe, and durable. This means they don't crack or shatter like conventional glass glass signs.
Check out our brand-new collection of indoor neon signs fit to use in your bedroom, living room, man cave, kitchen, dining area, and other rooms in your home.
Our indoor signs are drawn from football team logos, movie titles, catchphrases, wall art, popular celebrity images, music lyrics, motivational texts, and lots more, making them ideal for any indoor setting. 
We also have a collection of kid-friendly neon signs to use in your kid's bedrooms, and we can customize a unique neon sign for you to display your favorite text, images, or design on the wall of your home.
Our indoor neon signs have 18 brilliant color choices for you to choose from, including our newly launched RGB switchable color and RGB dynamic color. We also drill holes at the back of each neon light for easy hanging and installation.
A LED neon sign is a unique decor item to have in your home because most people don't have it. 
Your guests would marvel at the sight of a neon sign hanging on your living room wall, by the TV, or above the sofa.
The cool colors and designs of indoor LED neon signs also bring a cozy and soothing atmosphere that literally makes you feel at home.
All our indoor neon signs don't use neon gas and don't emit heat, or cause noise.
Our manufacturing process gives our customers neon signs that are safe to use inside the home without any health risks.
All our LED neon signs are bright enough for any indoor space. We also provide a dimmer switch for you to increase or decrease the brightness of the neon sign to fit your taste.
Whether you want to beautify your space, have cool lighting in your room, or you want to give your home a modern piece of decor, our indoor neon signs will give you the aesthetic appeal you require.
Explore the widest collection of outdoor neon signs, each handcrafted from high-grade flex PVC and backed with an acrylic board that makes them safe and durable enough for outdoor use.
Our collection of outdoor neon signs includes neon wedding signs for your outdoor and destination wedding, happy birthday neon signs for you and your kid's birthday parties, grass walls with neon signs for the entrance to your events and buildings, party neon signs for your holiday and engagement parties, and outdoor neon signage for your businesses.
If you want a personalized design, not in our per-design collection, we can build it for you and have it delivered in less than 3 weeks.
Our outdoor neon signs have an average weight of 8-10 pounds and are lit using low-energy LED bulbs that consume 95% less than your average light bulb.
We also provide a complete installation kit and a built-in dimmer, so you can easily install and control the features of your outdoor neon sign. 
If you'd like your space to look lively and more exciting, you should get an outdoor neon sign.
The bright LED lights and trendy designs of a neon sign create a fun and engaging display outside your home that will set the mood for a fun and relaxing evening with friends and family.
Standard neon signs are designed for indoor use but we provide "Splash-Proof treatment" on request. Our "Splash-Proof" treatment makes our LED neon sign water-resistant, so it's safe to use outdoors and you don't have to worry about water damage from rainfall or snow.
LED neon signs are environmentally friendly because they are designed from eco-friendly and recyclable materials like transparent plastic tubes.
Our outdoor neon signs have no neon or argon gas, so there is no risk to the environment. The neon signs are also enclosed in a plastic frame to make sure they don't constitute a fire hazard. So, you have nothing to worry about.
Our outdoor neon signs are very affordable, long-lasting, and energy efficient. So, browse our collection today to buy or customize yours.
Iterative approaches to corporate strategy foster collaborative thinking to further the overall value proposition organically grow the holistic world view of disruptive innovation.