@Echo Neon | March 29, 2023 | 10 minutes read | LED Neon, Business Sign, Store Decor
Business lighting decoration is very important to boost brand awareness and recall. This is why many businesses purchase and customize LED neon signs for their brands. However, knowing the best spots to put the neon sign in your business place is very important as it determines if you attract customers or not.
At Echo Neon, our team of experts has helped hundreds of businesses and entrepreneurs to install their neon signs, so we know the trendy spots in your business place for a neon sign. Let us help you. 
Where To Hang a Business Neon Light?
Here are the best spots to hang a business neon light in your business place:
1. Decorate The Lobby or Reception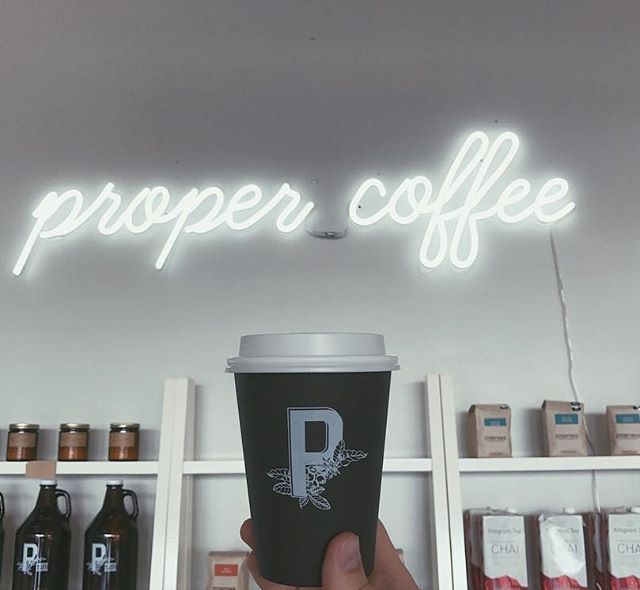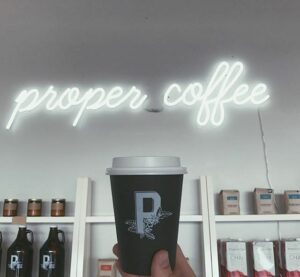 Your lobby is the waiting and welcome area for your guests and potential customers. As such, it is the ideal spot to decorate with a business neon light. Customize a neon sign from your business logo, motto, and tagline and hang it at the reception so it's one of the first things your guests see as they arrive at your office.
A business neon sign in the lobby can be an advertising strategy. You can customize the business sign to display the list of services rendered by your business. The business neon sign will also light up your lobby with its beautiful LED lights, creating a cool spot to welcome people. 
2. In Front of The Store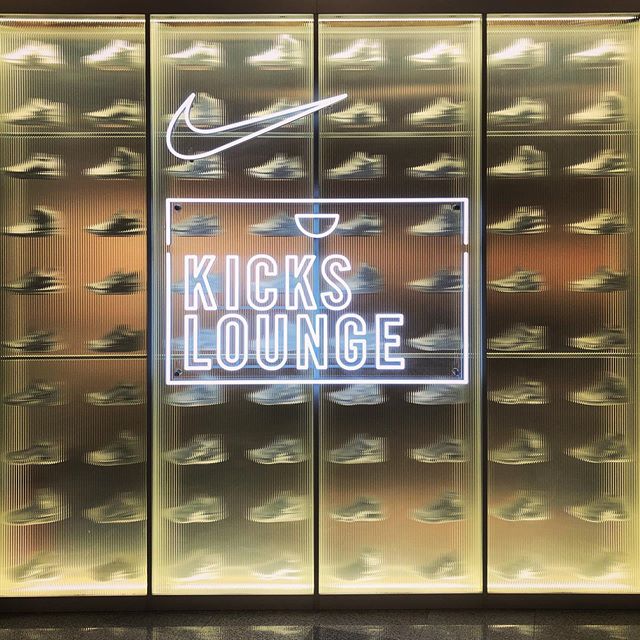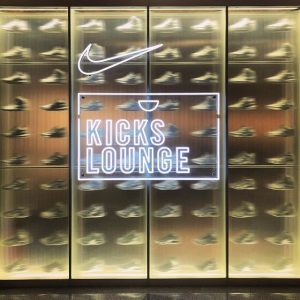 The front of your store is another great spot to hang a business neon sign. This will catch the attention of drivers and passers-by as they walk past your store. A neon sign at the front of your store will also promote brand awareness and recall since people are not likely to forget where they saw a neon light thanks to its eye-catching features. 
If you run a restaurant, you can hang neon restaurant signs in front of your place to attract hungry customers. The colors and trendy designs of business neon signs also make them a form of visual entertainment at night. The light will decorate your business entrance and thrill your customers as they walk in. 
3. On The Wall Behind The Countertop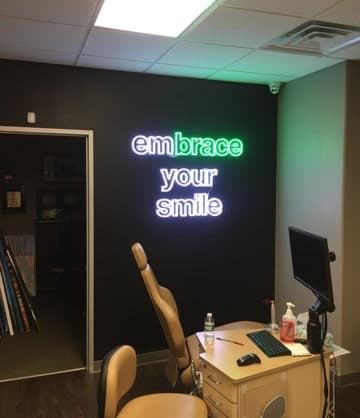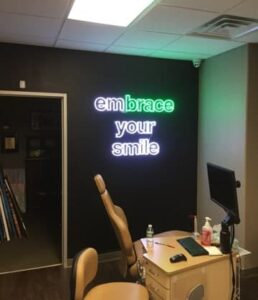 Business neon signs are perfect on the wall behind the countertop. The neon sign could display the name of the business on the wall behind the counter to create an official setting. You can also hang a series of small business neon signs on the wall to create a visual representation or wall art. A picture of this set will make a perfect background photo on your website. 
4. Direction Signage For Guests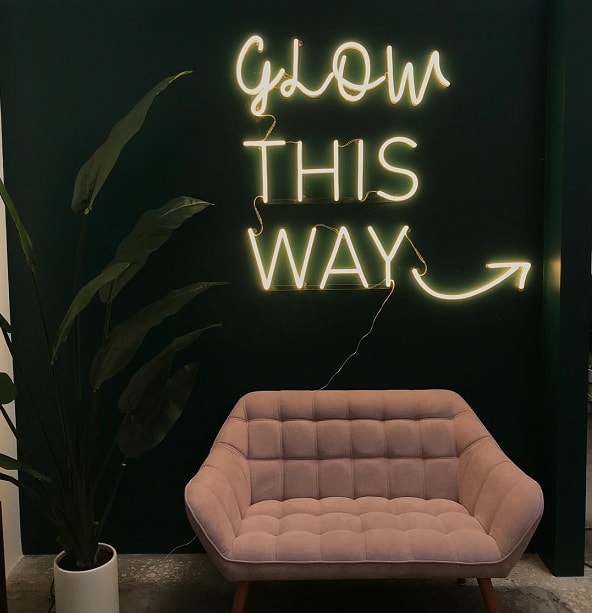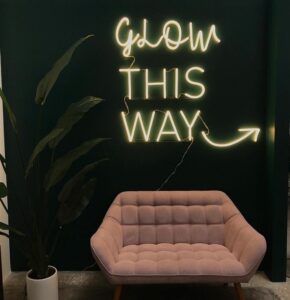 The versatility of business neon signs allows them to be used just about anywhere in your business place, so why not use the signs to show your guests around?
You can hang a 'reception' neon sign in the lobby and a stairs neon sign by the stairway to indicate where these places are. Large companies use business neon signs to indicate where specific offices are. This is a trendy way to pass information to guests within and outside the building. 
5. Near Sitting and Dining Areas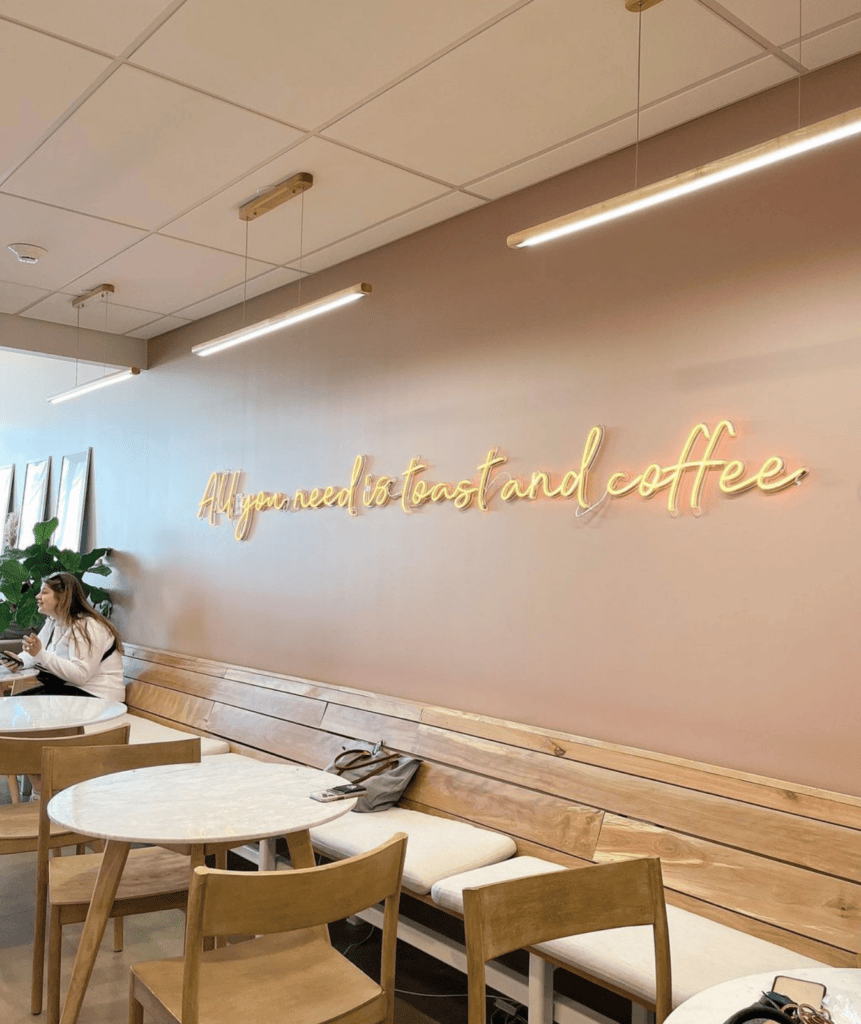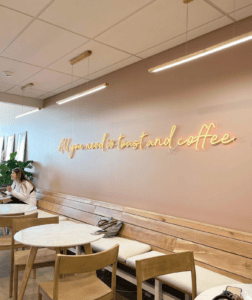 Steal your customers' attention by hanging a business neon sign on the wall beside them. It's best to use cool and funny neon signs for this since these neon lights are not too bright to disturb your customers or cause eye aches. 
If you own a restaurant,  cafe or bar, saloon, or hangout spot, the cool light from a business neon sign will create a relaxing atmosphere in your business place. It will also beautify your space and create a cool backdrop for your customers' pictures and videos. 
A brilliant marketing strategy is to hang a beautiful neon sign inspired by your brand's name or logo around the eating or sitting area in your store. When your customers take pictures near the neon sign and post it on social media, it advertises your hangout spot so people can also visit the beautiful location in the picture. 
6. By The Window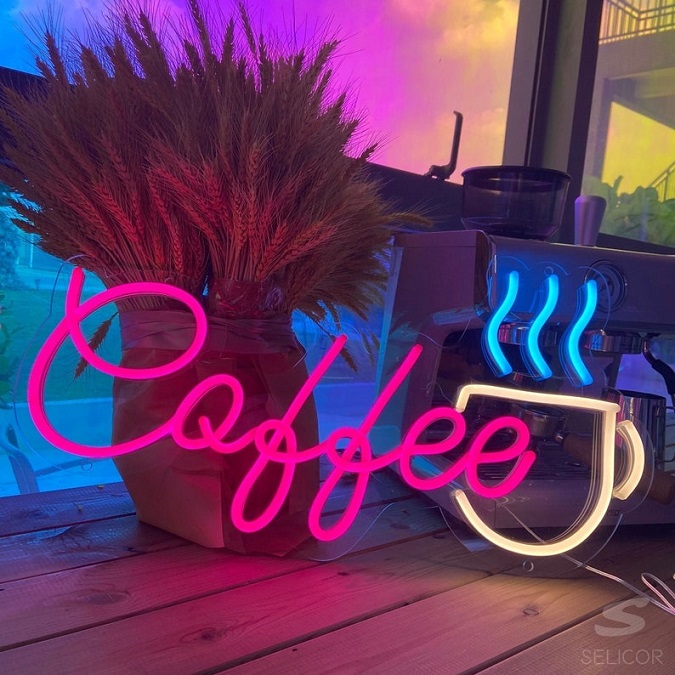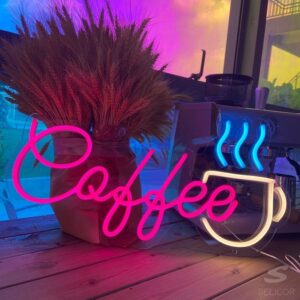 Do you want your customers to know you are open? Then hang a business neon sign by the window. This is a trick common that bookshops, diners, arcades, video rentals, and convenience stores use to attract customers and tell people they are open. 
The open neon sign will attract pedestrians and drivers, especially at night. The glass of the window will improve the glow and beauty of the neon sign too. 
How Do You Know Where To Hang a Neon Light In Your Business Place?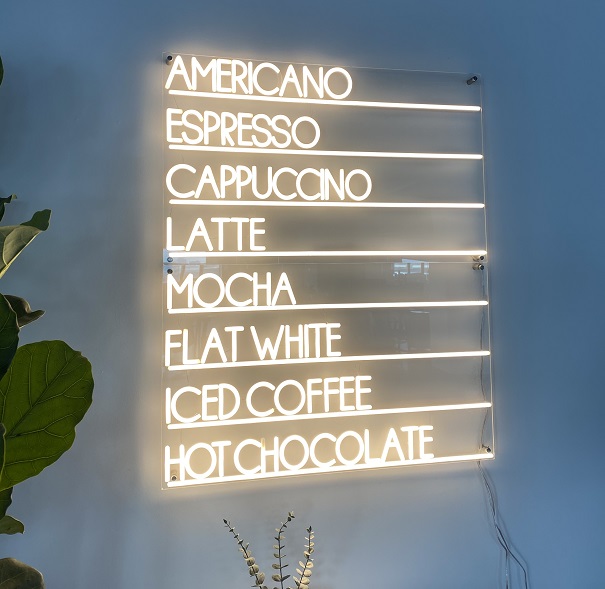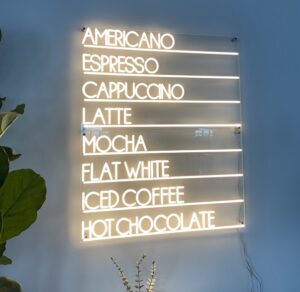 Here are expert tips to decide the best spots to hang a business neon sign:
1. Can People See It?
The main aim of a business neon sign is to steal people's attention so can people see the sign where you want to hang it? The best spots should be in clear view of everyone. This is why the rooftop and entrance to the store are perfect spots to hang a business neon sign. 
2. Is It Passing The Right Message?
This is very common with business neon signs that give directions, especially those designed with arrows and names. Check if the arrow is pointing to the right part of the building. If the sign spells "Stairs", then the best spot to hang it is by the stairway. 
3. Is It Disturbing Anyone?
You should remember that business neon signs are very bright so they shouldn't be positioned too close to anyone. If you want to hang the neon sign by the sitting or dining area, go for neon signs with cool and relaxing colors like blue, purple, pink, or white. These colors aren't too bright to disturb anyone. 
The neon sign should also be far from people or high on the wall. You can use the built-in dimmer or remote control of your neon sign to reduce the brightness. 
Are LED Neon Signs Safe In The Business Place?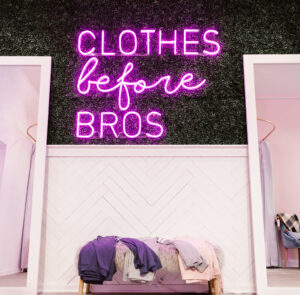 LED neon signs are perfectly safe in the business place. Our business neon signs don't use any gas (neon, argon, or mercury) to glow. Instead, we use low-energy LED bulbs to produce the light in the neon sign. LED bulbs are safer and eco-friendly. 
Also, business neon signs don't produce heat or generate noise, so you and your customers have nothing to worry about. After installation, you can sit back and enjoy the many perks of your business neon sign without any hazards. 
Final Words
In summary, business neon signs can take your brand a step closer to where you want it to be. The colors and chic designs of the signs will attract more people and beautify your store. However, the neon sign has to be in the perfect location to enjoy these perks. 
The perfect location for a business neon sign has to be in clear sight, so it is seen by everyone. It should not be obstructed by any object so the colors and light from the sign can transform your space. Now that you know the best spots for a business neon sign, visit Echo Neon to buy or customize your sign.