@Echo Neon | Aug 4th, 2023 | 10 minutes read 
Do you wish to add a special touch to your gym? Nowadays, gyms are more than just a space filled with fitness equipment – they have become a lifestyle! With people becoming more health-conscious and dedicated to fitness, the gym industry is booming like never before. What can you offer your customers that will keep them coming back for more? How can you encourage your customers to share their progress on social media so that your gym can gain more online visibility? Well, the answer might just be a gym neon sign.
A gym neon sign or workout neon sign is a great tool that adds some excitement and flair to your gym. It's a surefire tool that makes your space look beautiful, unique, and memorable. Additionally, the extra beauty it adds to the gym's environment can encourage your clients to document their progress and share it with their online followers.
In this blog post, we will elaborate on nine reasons for choosing Neon signs for gym. Come along.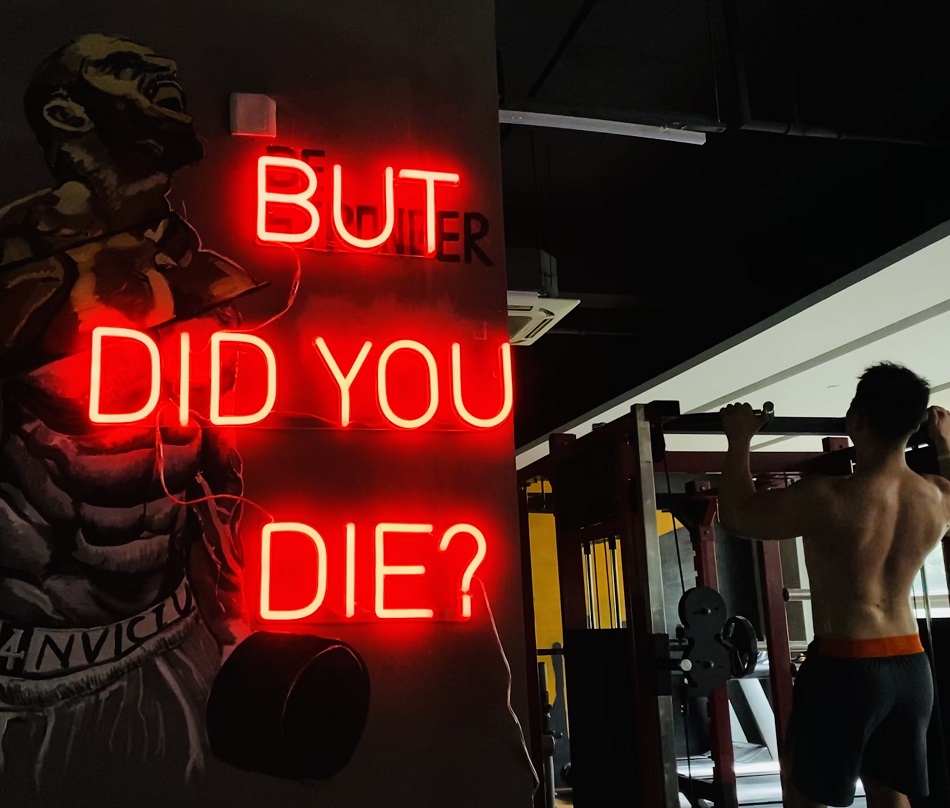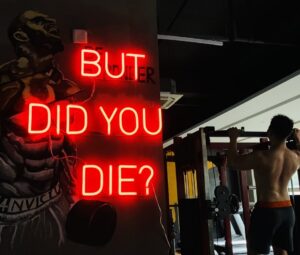 Gym Neon Signs Offer Eye-catching Visual Appeal
One of the most compelling reasons to choose gym neon signs is their unparalleled visual appeal. These radiant, colorful lights instantly draw attention, making a bold statement in any fitness space. A fitness neon sign does not only elevate your gym's interior design but also create an energetic and dynamic ambiance that motivates your members to push their limits.
The versatility of neon lights allows gym owners to incorporate them into various design styles, whether it's a sleek, modern aesthetic or a more industrial, rugged look. Moreover, neon signs are available in a myriad of colors and shapes, making it easy to find a design that complements your gym's overall theme. 
By strategically placing these vibrant lights throughout your facility, you can enhance the visual flow and create an immersive workout experience that sets your gym apart from the competition. Therefore, for an unbeatable combination of style and pleasant impression, consider investing in fitness neon signs for your gym.
Gym Neon Signs Can Create a Fun Environment For Your Gym
If you're looking for a way to create a fun and inviting environment in your gym, consider adding a workout neon sign. Not only does it serve as essential decoration, but it also adds a pop of color and liveliness to the space. With its vivid and eye-catching appearance, a fitness neon sign can make your gym an exciting place to be for your staff, clients, and visitors.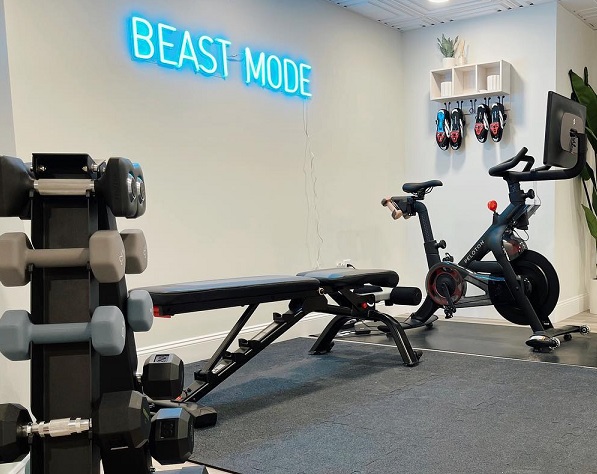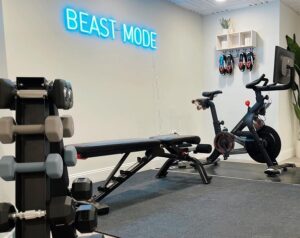 Neon signs come in a variety of creative designs and fun slogans, so you're sure to find one that suits your gym's vibe. Hang it up on a prominent wall, and watch as it elevate the aesthetic appeal of the space. With a workout neon sign, you will be able to create a welcoming and enjoyable environment that everyone will love.
Gym Neon Signs Can Motivate Your Staff, Visitors, and Clients
Going to the gym can be tough, and not everyone looks forward to it. But even when you're feeling tired or unmotivated, a fitness neon sign can give you that extra push you need to keep going, whether you're a staff or client. Moreover, as a client, a well-placed neon sign can lift your spirit and inspire you to put in more effort.
With a workout neon sign, you can send a positive message to your visitors and make navigating around the gym easier for them. Whether you want to guide them to the spin bikes or encourage them to pick up the pace, a neon sign can be a fun and effective way to do it. When your clients are surrounded by upbeat messages and colorful designs, it's easier to get them to stay motivated and keep working towards their fitness goals.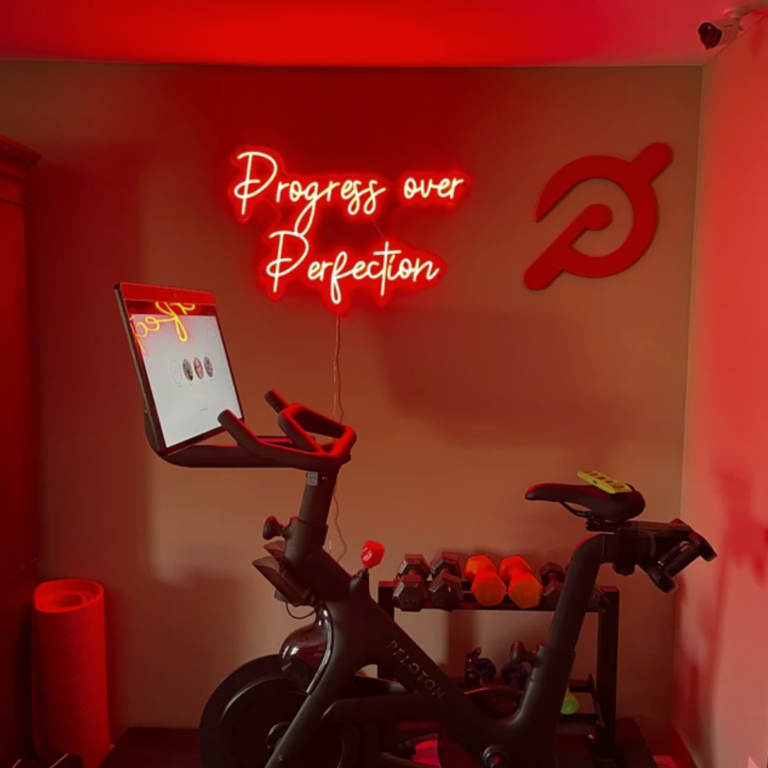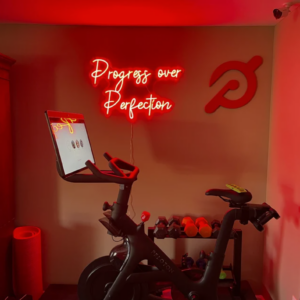 Neon Gym Lights Can Make Your Gym Standout From the Crowd
If you're looking for a way to make your gym standout from the other gyms in your area, neon gym lights might just do the trick for you. Whether you're located in a bustling retail park, on a busy high street, or tucked away in a small village, a well-placed neon sign can help people easily identify your gym.
Using neon lights to showcase your business is a smart move. By featuring your gym's logo or name in bright, attention-grabbing colors, you will be able to draw in potential customers and increase foot traffic.
Consider positioning a neon sign in your gym's window or doorway to make it visible to those passing by. By doing so, you will make your gym easily recognizable and create a lasting impression on people who may be interested in what you have to offer. So, invest in some neon gym lights today and let your business shine!
You Can Use a Neon Gym Light To Make a Statement
Adding a neon sign to your gym can create a powerful statement that leaves a lasting impression on your members. You can get customized neon gym lights from Echo Neon, allowing you to choose a phrase or sentence that resonates with your regulars and welcomes newcomers to your fitness community.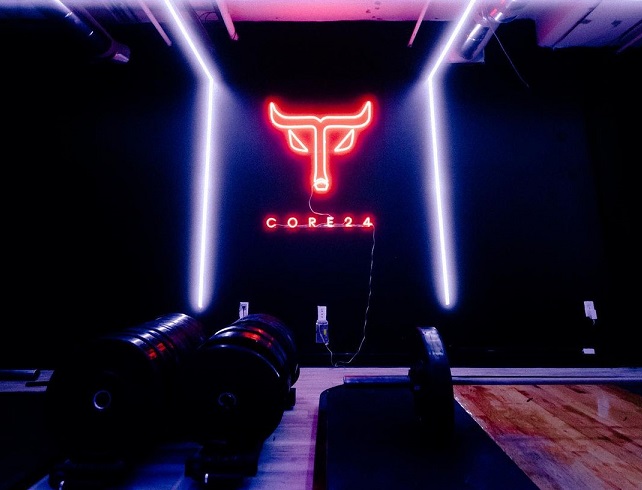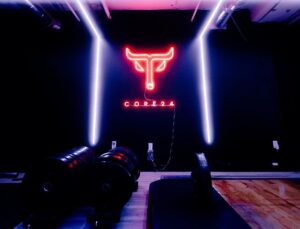 Rather than viewing the gym as a dreaded place, a motivational environment can be created through the use of neon signs with uplifting messages. These signs can inspire members to reach their fitness goals, set personal bests, and work towards better health and wellbeing.
Some great phrases that can be transformed into a neon sign include "Make it happen," "Today, not tomorrow," "Let's do this," "Feel the burn," and "Nothing is impossible." By incorporating these phrases into your gym decor, you can create a space that motivates and inspires your members to push themselves further. So, add a neon sign to your gym today and make a statement that reflects your fitness philosophy!
Neon Signs Are Durable and Long-lasting
Unlike other types of signage that may fade or deteriorate over time, neon signs are built to last. Neon tubing is made of a tough, heat-resistant material that can withstand harsh weather conditions and constant use. With proper care and maintenance, your neon sign can last for many years, making it a cost-effective investment for your gym.
Neon Signs Are Versatile and Customizable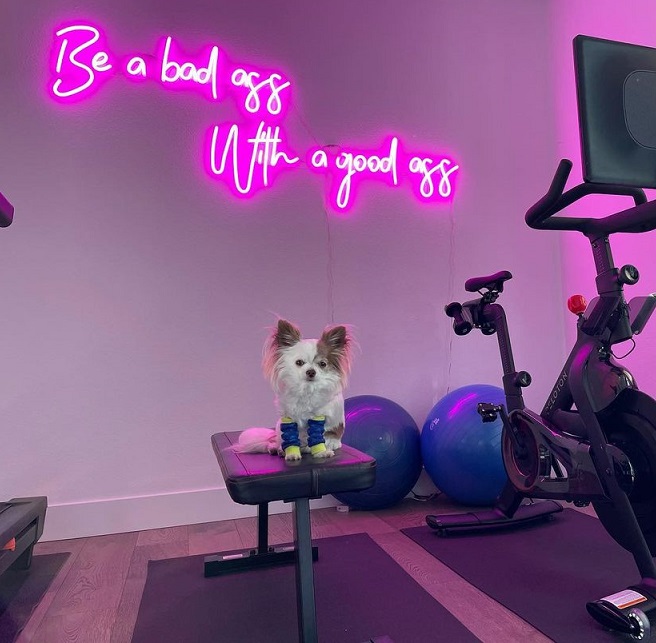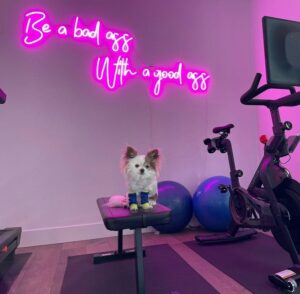 One of the biggest advantages of neon signs is their versatility. You can choose from a variety of colors, fonts, and designs to create a sign that perfectly represents your gym's brand and personality. Whether you want a simple and elegant design or a bold and eye-catching statement piece, a neon sign can be customized to suit your needs. Plus, if you ever want to update or change your sign, it's easy to do so by simply swapping out the tubing or adding new elements to the design.
Neon Signs Can Help You Create a Unique Ambiance
The ambiance of your gym is an important factor in determining whether people enjoy working out there or not. By incorporating neon signs into your gym's decor, you can create a unique ambiance that is both inspiring and energizing. Neon signs can add a pop of color and brightness to your space, making it feel more inviting and motivating. 
Neon Signs Are Eco-friendly and Energy-efficient
Another great reason to choose neon signs for your gym is their energy efficiency. Neon lights use less energy than other types of lighting, making them an eco-friendly choice for businesses. Additionally, because they're made of glass and not plastic, neon signs are also recyclable. By choosing neon signs for your gym, you're not only making a smart business decision, but you're also doing your part to help the environment.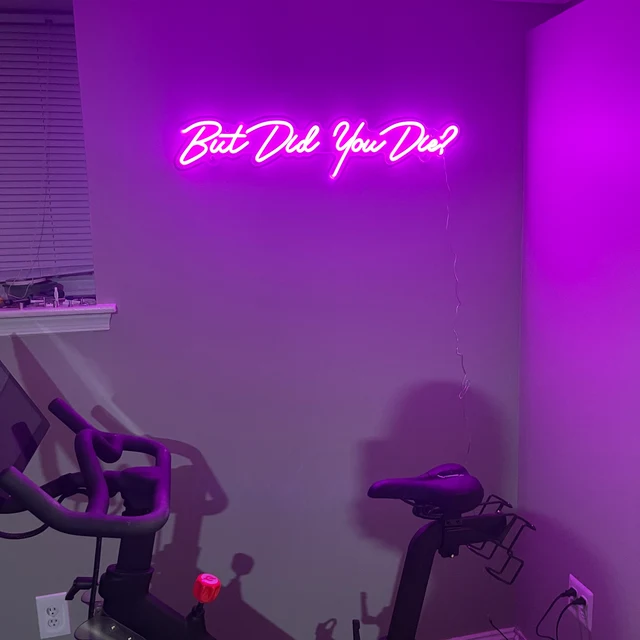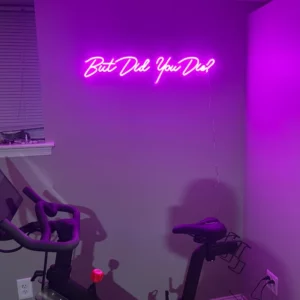 Conclusion
To sum it up, neon gym lights are a game-changer for any gym owner who wants to make a statement. They offer a unique blend of style and functionality that is hard to match with any other lighting option. From lighting up your gym's logo to creating a welcoming atmosphere for your clients, neon signs are a must-have for any modern gym. By investing in a high-quality neon gym light, you can add a touch of personality to your gym and stand out from the competition. Therefore, if you wish to take your gym to the next level, don't hesitate to invest in a neon sign today. Remember, at Echo Neon, we are always ready to make the right decision in choosing and customizing your neon lights.