@Echo Neon | Sep 6th, 2023 | 10 minutes read 
It's that period when the sun shines brighter and longer, and everyone is in the mood to shake their bodies. What better way to welcome the summer spirit than to throw a pool or beach club party that will remembered for ages? But there's a problem.
You've got to plan it well, which could be challenging, especially if you haven't organized these extravaganzas before. But don't worry; we have the most fantastic summer party decorative ideas to make your event the most talked about. From custom neon signs to sandcastle corners, we've got you covered. Let's dive in.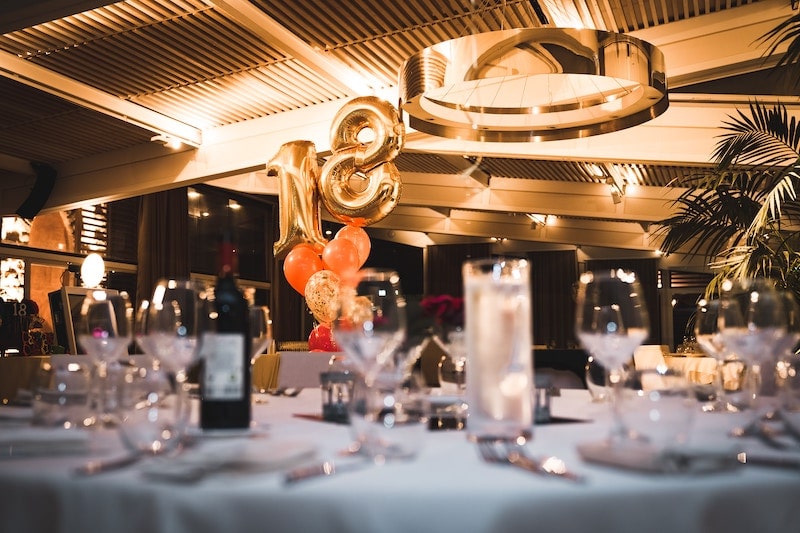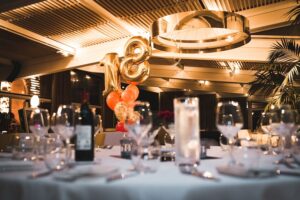 Summer Party Decor Ideas You Should Try!
1.Neon Sign: Experience the Magical Appeal of Colorful Designs
You can tell a great party from the decorations and the vibes. One surefire way to create that spark and boom is by adding a touch of whimsy – a neon sign. Picture this: a dazzling mermaid neon sign that conjures the charm and delight of the sea at the entrance of a beach club or poolside. Or add an ice cream cone to create a playful vibe. These signs will set the pace and tone for an enjoyable and memorable night (or day). Are you planning a beach wedding? You can place colorful wedding neon signs at the entrance.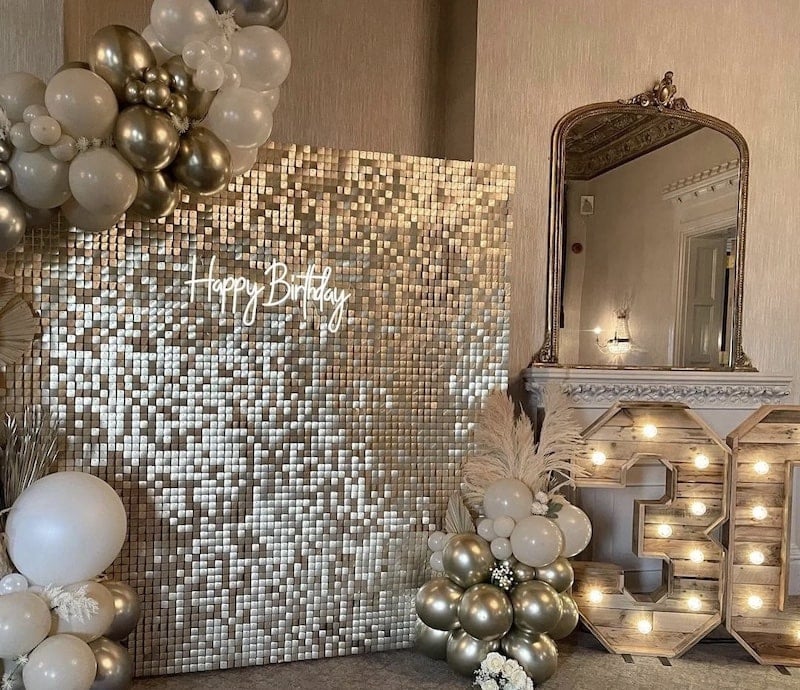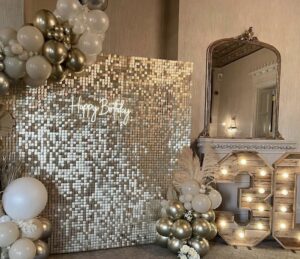 What if it's an in-house party? A shimmer wall could be your best summer decorative idea. Whether a mermaid-inspired aqua or glittering stars, a shimmer wall can elevate the aesthetics of the party. It can create an enthralling environment and transform the scene into a picture-perfect landscape. You can use a shimmer wall to frame a spot for selfies where guests can capture beautiful moments against the glittering backdrop.
Another alternative is a seashell garland. This is an excellent home decor that allows you to experience nature in full. Garlands make for an impeccable design idea that brings nature to your doorstep. Seashells are appealing, and stringing them together to form hanging garlands or those adorned on tables and doorways is enchanting. The charm that seashells ooze creates a lively vibe.
2.Balloon Bliss: A Treat in the Air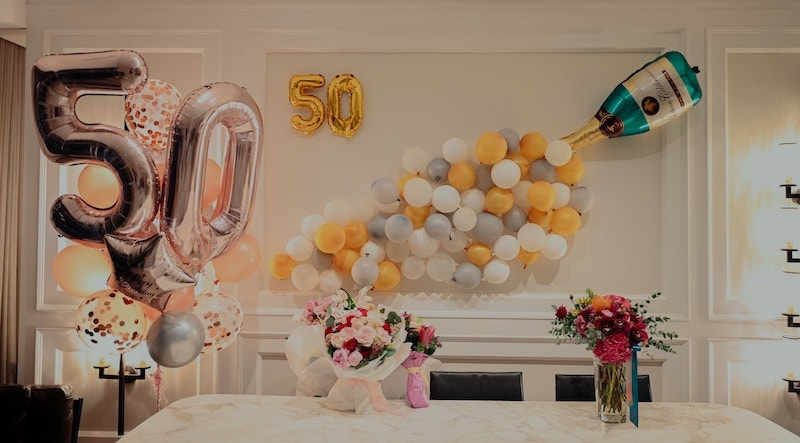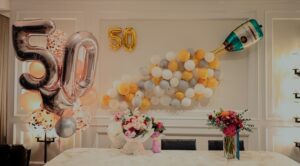 Balloon is an old decorative tradition that never gets boring or outdated. It continues to be a sweet, versatile addition to any gathering, including summer events. What needs to be done is to get creative with them. That starts with choosing the right color. You must ensure the color is synonymous with the event's theme. If it's a beach party, opt for balloons that rhyme with the ocean's colorful waves or reflect the sun's hues.
You can float a cluster of balloons or decorate the entrance with them so that guests will feel welcome to the party of their lives.
What if you're planning a summer pool party? You need to create an unforgettable, immersive nighttime experience. One way to do that is to float glistening candles around the pool to create a sparkling water surface. If that won't work, add waterproof LED lights that change colors. This creates an atmosphere that your guests won't be able to resist. You could start the decoration from the entrance to the pool. Who wouldn't want to be in this glittering oasis?
3.Tablescapes That Speak Tropical Paradise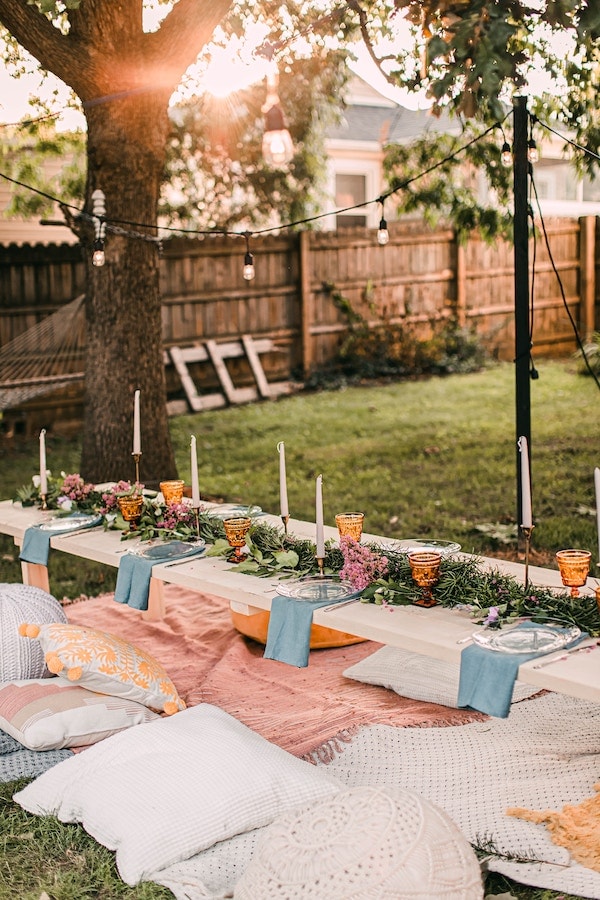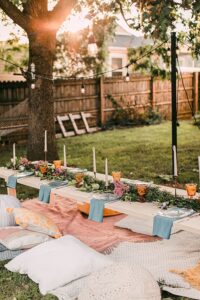 Have you ever sat at a table that speaks tropical paradise or fantasy island? Adorning tables with seashells or palm tree-inspired motifs will produce coastal glam for a poolside or beach party soiree. Ocean-inspired themes also bring the coastal magical experience. Ensure every decor is cohesive for a unique experience.
You can go further by planning a coastal seating. Coastal seating adds a touch of beachy elegance that reflects the serenity of the seas. The seating arrangement elevates the beach experience, making your guests feel they're on summer camping. Use wooden chairs clad in nautical throws or vibrant prints that echo beach towels.
To magnify the allure, you can add a fruity combination. Incorporating fruits into your decoration creates a lovely appeal. Watermelon baskets, pineapple towers, and coconut shell bowls in different colors and flavors bring delights into your scenery. Your summer gathering will brim with happiness and vigor. Your guests will continue talking about the experience even after returning home. This décor is perfect if you're planning a unique wedding.
Alongside the fruity combination, you can add more style to your event by incorporating tropical drinks. Transform your drink station into an oasis with fanciful glassware, cocktails with slices of lime, or other citrus fruits, berries, etc. Offer your guests a refreshing drink that will add to their enjoyable summer experience. Embrace the spirit of the summer and transform your party into a visually appealing grandeur that will get everyone talking.
4.Tiki Torches: Light Up the Tropics After Sunset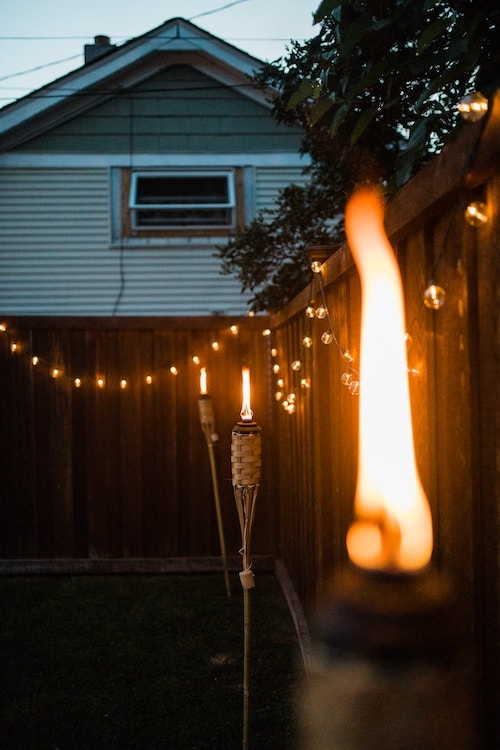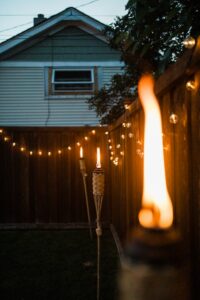 Who says you can't have fun after the sun sets? Well! That's possible with tiki torches. Keep the party going with tiki torches lighted as the day transitions into the night. Line up the footpath with these flickering torches to create an exciting and enchanting atmosphere. That's one of many functions of these tiki torches. They also provide warmth so that you can enjoy the event all night. Your summer gathering is just getting more exciting.
In addition to the torches, you can add banner sailboats to add a touch of playfulness. Invoke the spirit of adventure by sailing away with banner sailboats or anchor banners along trees. Hang these banners along railings and the entrance, and allow these motifs to immerse you in wanderlust. It's summer, and that calls for exploration and relaxation.
5.The Hammock Experience: Enjoy the Summer Breeze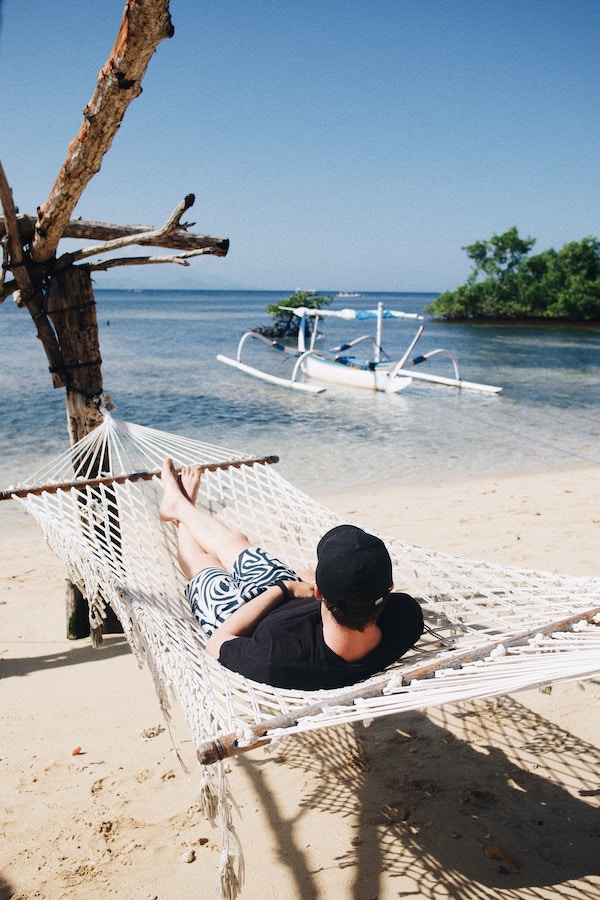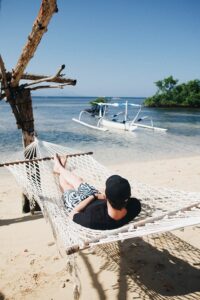 Imagine setting up a lounge of beds made with rope mesh and swinging gently on it like a playful child in the cool breeze. Don't get us wrong; You are no child for doing that, but won't it be nice to unwind in these comfortable hammocks and soak up the ultimate relaxation experience? Hang hammocks between trees or solid poles and invite your guests for a picnic to enjoy the outdoors. You can scatter a few seats and duvets for additional cozy. 
What if you want to unwind on a sunny afternoon? Nothing beats having a good conversation under a shade. Why not try adding colorful beach umbrellas? Adding a variety of beach umbrellas will shield your guests, and you all get to enjoy the breeze emanating from the ocean. To execute this idea, choose a palette that complements the theme of the gathering and use the umbrellas to mark shaded territories. The visual impact is simply breathtaking.
6.Sandcastle Edges: Unleash Your Childhood Nostalgia Flow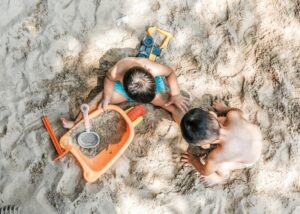 Sometimes, we don't need to go overboard to create the perfect summer decoration. A simple idea could be the magic. There's no better definition of simple than diving into your childhood nostalgia to build sandcastle corners. Because the idea is nostalgic doesn't make it completely childish. It's great for guests of all ages. With your guests, set up a specified place with buckets and molds, and build mini-castles to intricate architectures. This engaging activity will take your guests back memory lane.
You could also add beach balls for more vibrancy. Beach balls aren't just for play – they could be decorative masterpieces that add much fun to a gathering. And you don't have to buy a thousand to create playful pops. Select oversized classic beach balls in colors that suit the theme and toss them around the playground. Guests will be tempted to play with these balls around them. Leave them dumbfounded by your organizational skills.
Conclusion
The summer holiday is here – a time to reconnect with old friends and catch up on many things. Don't let the time pass without having a get-together. Bring these six decorative hotel/cafe/bar/restaurant pool decor ideas to life. Every element creates an unforgettable atmosphere, from cool and funny neon signs and shimmer walls to floating glistening candles and table decorations. If you want custom neon signs, contact Echo Neon Studio. We have varieties to elevate the aesthetics of your party, ensuring it becomes the ultimate summer celebration.