@Echo Neon | Dec 12, 2022 | 10 minutes read | Christmas decor, holiday season, gift ideas
The Christmas season is a time to spend with family and make new memories. Personalized neon signs are a trendy addition to any holiday display. They are ideal for serving on the eve of Christmas when loved ones come together to celebrate. Little ones will be enchanted by the bright decorations in the windows and all over the house.
You can select a style that speaks to you from the many available options. Party decorations that use neon signs are a terrific idea. They make for a more enjoyable and celebratory environment for all. It's important to spend Christmas with loved ones.
Neon lights could be a great addition to your holiday decorations this year. They are cheap and simple to employ. It is guaranteed to brighten up your celebration. People will surely notice the addition of neon to your holiday decorations this year. These days, neon lights are a common decorative element, and it's easy to see why. Adding a splash of fun and vivacity, neon lights are a great way to brighten up any space. There is a wide range of sizes for Christmas neon signs, from miniature window displays to enormous billboards. The vibrant colors and cheery patterns on these signs are a big part of their appeal.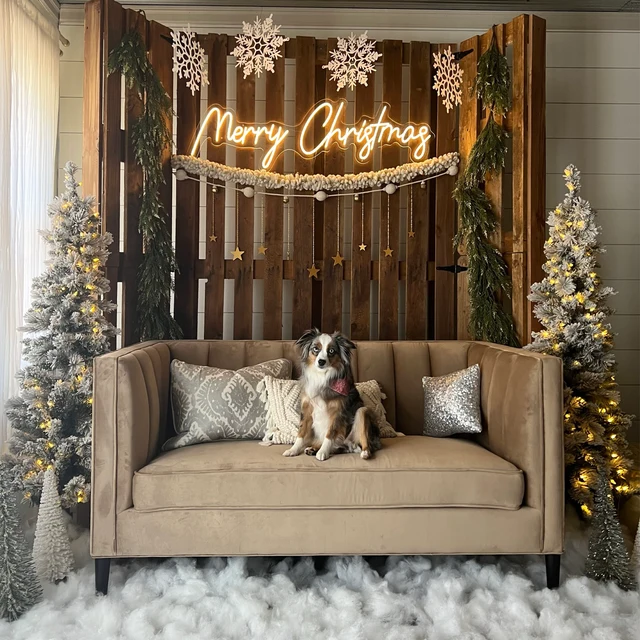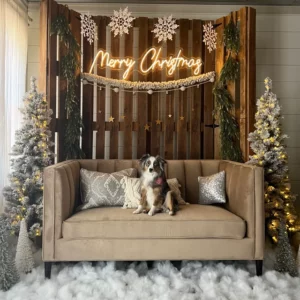 Neon Christmas Lights
Yay! In other words, now is the perfect time to prepare for the upcoming Christmas holiday season. There are less than forty days until we get together with our loved ones to celebrate, so what better way to get into the spirit than to decorate the house with bright, flashing, neon Christmas ornaments?
If you're a business owner, you know that Christmas is typically your busiest time of the year. During this Christmas season, the Echoneon team is here to assist you in making memories that your consumers will want to share on social media. Leap ahead of the pack with the help of our eye-catching designs for Christmas neon lights and signs.
We are aware of our prejudice, but we have long cherished LED neon signs and never pass up the chance to add to our collection. And we have some electrifying neon designs planned for this season's neons.
Put up Some Neon Christmas Lights for the Holidays.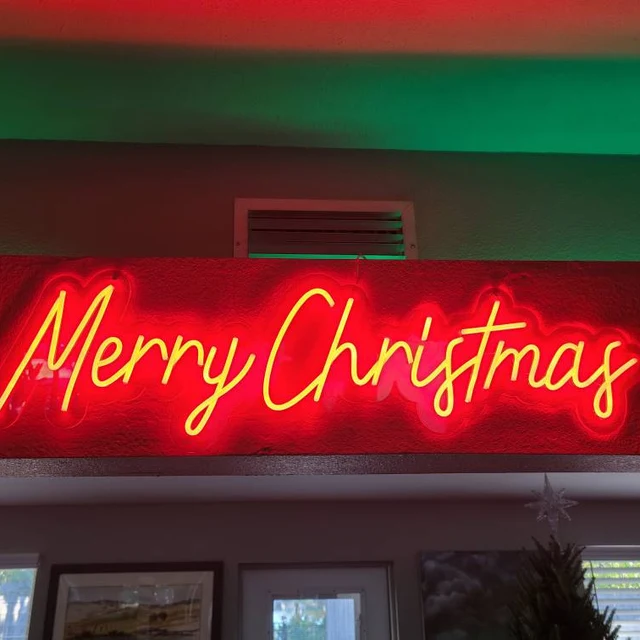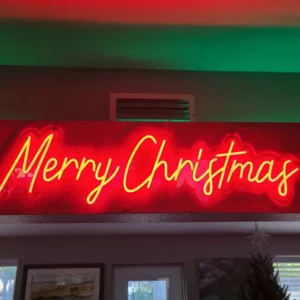 Christmas neon lights are cooler than traditional incandescent bulbs. There will be less of a chance of flames starting due to this. This improves the chances of survival for your tree. In addition, touching a Christmas neon light is soothing and refreshing. It's convenient for families with young children to have this option. Your child should be fine with getting burned if they accidentally contact one of these lights.
Using a Christmas neon sign makes you feel secure in your home and your family's safety throughout the holiday season.
Put up a Neon Christmas Sign to Light up the Neighborhood.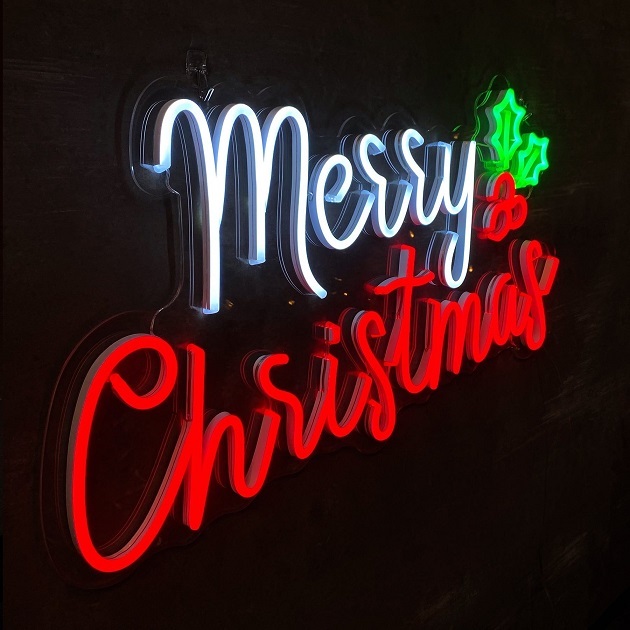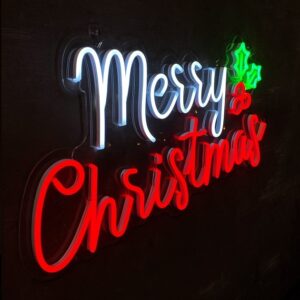 There is a wide selection of Christmas neon signs to choose from. There's a good chance you can find a sign that complements the image you're going for.
These Christmas neon lights come in the standard shapes and sizes of incandescent bulbs, plus various other customizable alternatives.
Use Neon Christmas Decorations to Liven up Your Home's Decor.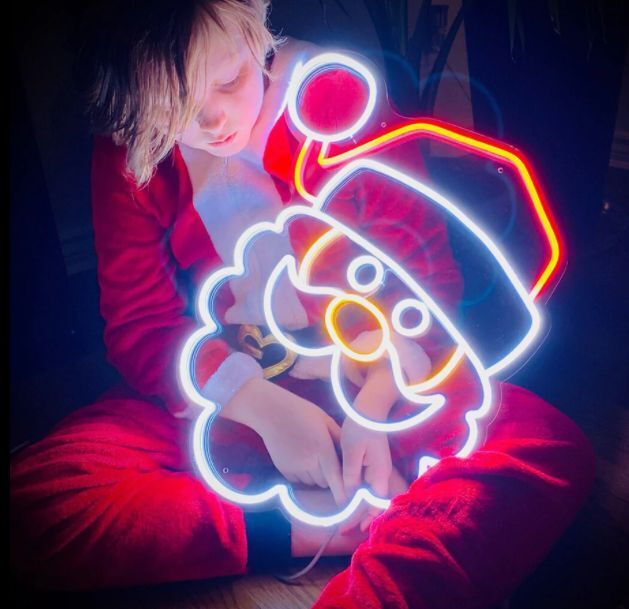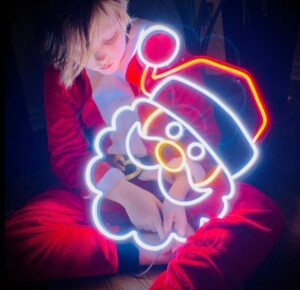 It's that time of year again when individuals start stringing up neon Christmas trees outside their windows. Envision the bragging rights that come from having neon Christmas decorations glowing brightly in your home.
Putting up neon holiday decorations around your home also helps reduce the risk of fire due to things like blown bulbs and other electrical malfunctions. Unlike regular light bulbs, Christmas neon lights pose no fire risk when left on for long periods.
A Neon Sign Reading "Merry Christmas" Is Sure to Impress.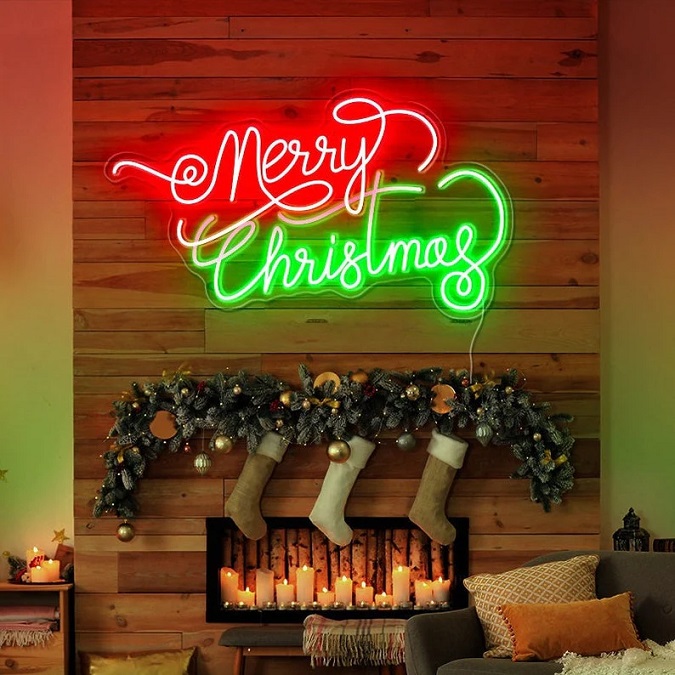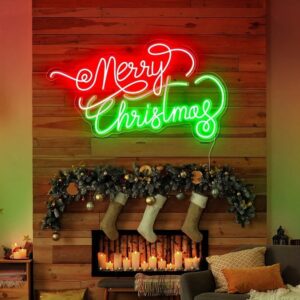 Everyone is looking to cut costs over the holiday season, and a Merry Christmas neon sign is a great way to do it.
Some Christmas neon lights may be nearly twice as expensive to purchase as regular incandescent lights, but they will save you a great deal of money in the long run because they use much less energy.
Put up a Merry Christmas Neon Sign for a Striking Holiday Show.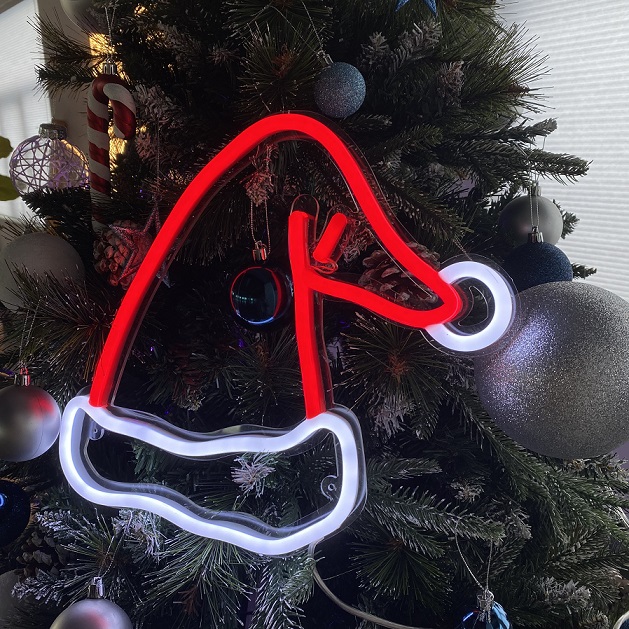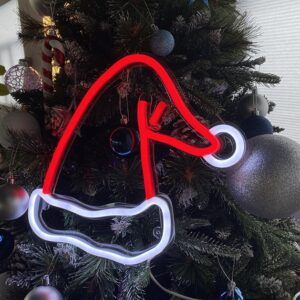 Since neon lights do not use fragile filaments, you can display a Merry Christmas sign year after year. As a result, you won't have to worry about replacing or maintaining your Christmas neon lights every year.
A Merry Christmas neon sign also benefits from being in many different designs. Christmas neon lights are available in various festive shapes, including snowflakes, candy canes, Santa Claus, Santa hat, and reindeer.
You may also create a one-of-a-kind, holiday-spirited display by combining different types and colors of neon Christmas ornaments.
What's the Best Place to Display My Christmas Neon Sign?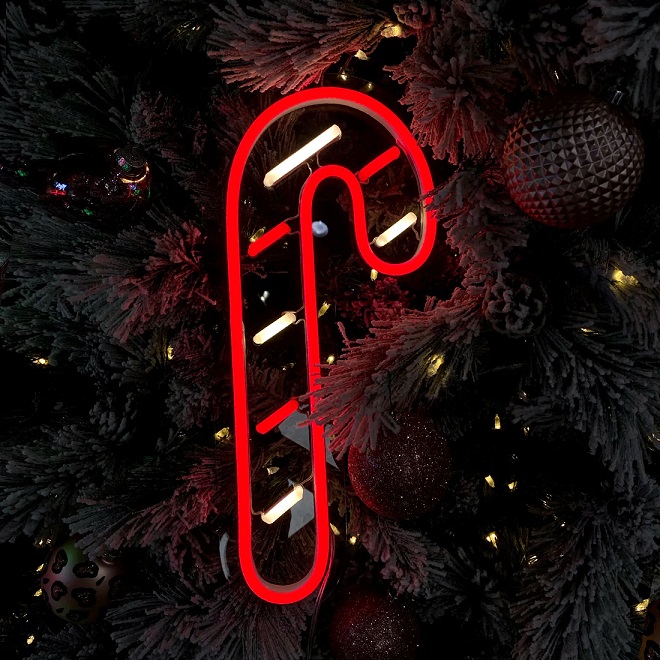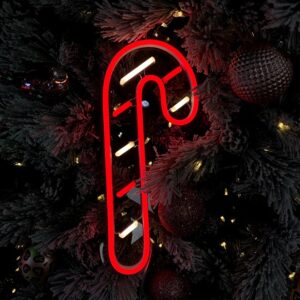 You're free to display your neon sign wherever you like! It's the perfect piece for achieving a casual vibe in a bedroom or den. You can also use it in the kitchen or dining room to evoke the atmosphere of a classic restaurant. You may have a good time whether you hang it in the living room or the restroom. Displaying it in a window will amplify its already-impressive visual impact.
It's important to remember that most indoor neon signs aren't designed to withstand the elements. Be sure it can withstand the weather before using it outside.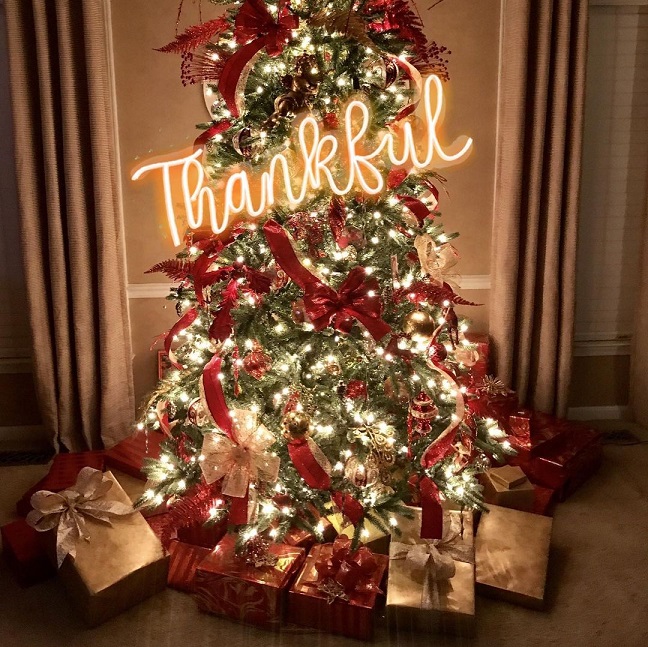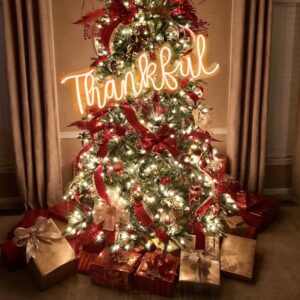 On Show
To make a display, you can use various miniature neon figures. You can use neon Santas, elves, reindeer, and other holiday figures to brighten up any room.
Swap and Change
Items that aren't neon can be incorporated as well. Possibilities include placing a modern neon elf next to a traditional antique snowman. The contrast between the modern lighting and the antique object's understated style will be striking.
At the Branch
LED lights look fantastic strung up on your Christmas tree. Your tree can be the focal point of the room when glowing neon decorations are hung from its branches.
Alternatively, you might paint your entire tree a bright neon color. An easy and low-maintenance alternative to the traditional Christmas tree is to purchase a giant neon light in the style of a tree and set it up in the same spot.
In honor of Christmas, it's time to shine bright. Using neon signs in your holiday attire will provide just the right sentimentality. How do you plan on blending them into the current year's style?
Brighten Up Your Christmas With the Advantages of a Neon Sign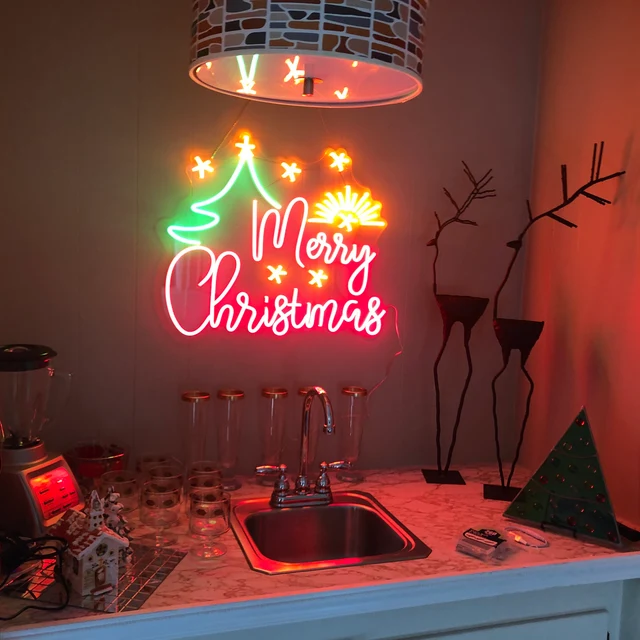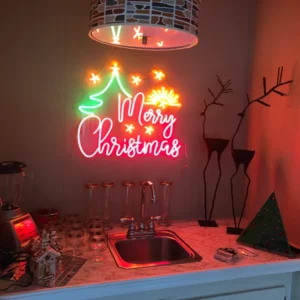 The magic of the holiday season is amplified with neon light displays that spell out "Merry Christmas" in bright letters. Family and business owners alike have used Christmas neon signs for years to help bring a little bit of the holiday spirit into their homes and places of business.
Look for something new and long-lasting if you want to avoid packing up your holiday decorations come January. During the holiday season, nothing beats a neon sign. Our Christmas neon lights are bright and happy and may be used anytime. The joy you felt over the holiday season will be returned to you when you use these decorations at your party.
We offer all the lovely signs that will work nicely with your aesthetic, whether you're looking for something simple or elaborate. Have a tiny Christmas nook in your house or space with our festive neon signs for some great photo ops. You can even have custom neon signs made to suit your specifications. To make your personalized Christmas neon sign, go to our page and follow the instructions!
Conclusion
Holiday string lights provide a risk of entanglement for humans and animals alike, with hundreds of people and thousands of animals becoming entangled each year. Instead of using inherently dangerous and environmentally damaging string lights, try using safe and eco-friendly Christmas neon signs this year.