@Echo Neon | Oct 18, 2022 | 10 minutes read | Vintage sign, Vintage Neon, Vintage decor
We can only declare a light fixture or other item vintage if it is at least 20 years old. However, vintage-style lighting is still manufactured today, despite being influenced by styles and materials that were more common twenty or more years ago. Due to its long history, antique lighting comes in various styles, materials, and coatings. A visit to Echo Neon will reveal over 500 retro-style lights ideal for imbuing any space with an air of nostalgia.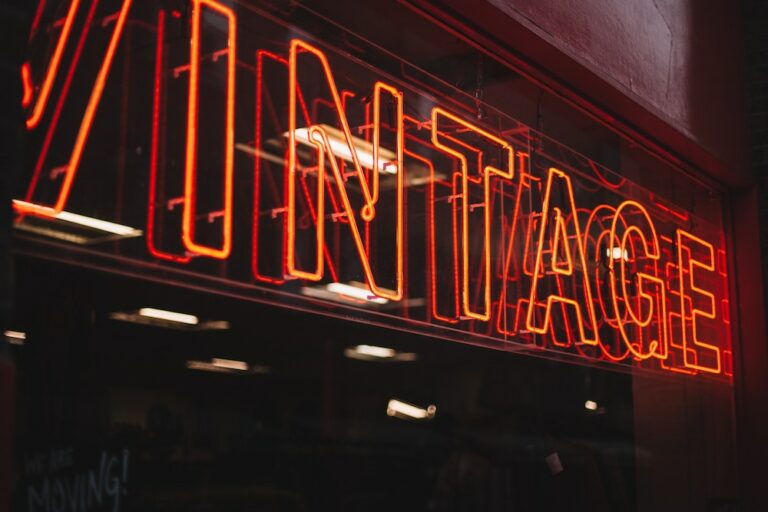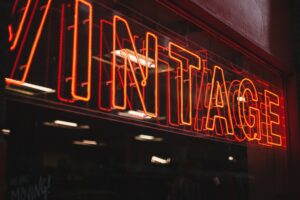 Vintage Lighting Characteristics
Metal shades with pastel-colored finishes, glass shades with tinted, milky, or prismatic possibilities, basic shapes, and vintage-style bulbs are all signs of vintage-style lighting. Especially with the rise in popularity of Edison-style, or filament, light bulbs are frequently the focal point of historical lighting fixtures.
Colored Metal

Tinted Glass

Milky Finish

Prismatic Glass

Edison Bulb
Even though it might seem like antiques would be the finest design elements for a retro motif, this is only partially true. A few antiques that have been well preserved or restored may undoubtedly enhance the vintage ambiance of your space, but too many can give off a "relic" vibe. It would be best to look for vintage home accents and furniture reminiscent of a bygone era but still, feel fresh and relevant today.
Various Types of Vintage Lighting
Vintage lighting provides an endless list of lighting and decorating options. From the antique feel of a vintage Edison bulb to the beautiful allure of vintage street lights, there are tons of vintage lighting options, each dating back to a period in the past.
If you'd like to infuse your space with a bit of decorative history, here are trendy vintage lighting choices to choose from:
Vintage Neon Signs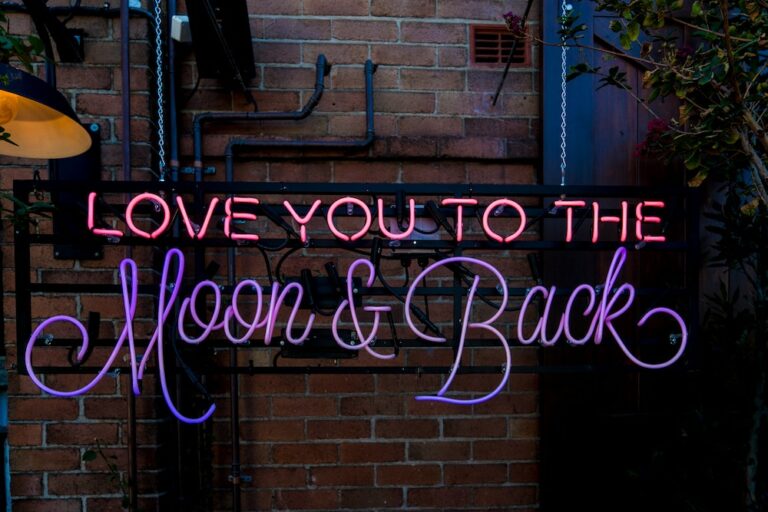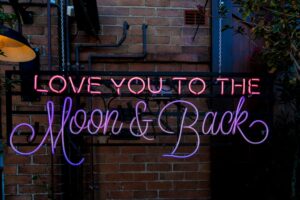 Historical Significance Of Vintage Neon Signs
Vintage neon signs came on the scene in business advertising and marketing. In the 1920s and 1930s, neon gas was used by businesses to make their advertising signs stand out from the crowd. This signage made a bold statement in their day, and we still admire them for it. 
Sign firms were producing neon signs throughout the country for various uses. There were neon signs on the buildings and in windows of every business imaginable, from auto dealerships to florists and beyond. 
Why Are Vintage Neon Signs Back?
The reemergence of vintage neon signs is due to a combination of nostalgia and the demand for retro aesthetics and authenticity. 
Vintage neon signs represent a different era in history and they provide a pathway for us to enjoy some of the beautiful neon designs, art, and shapes that dominated back then. 
Vintage neon signs also offer authenticity and historical relevance as they show how far we have come from conventional neon sign designs to contemporary styles. This is why you see vintage neon signs used in fashion, movies, businesses, homes, and other spots that require a unique blend of authenticity, style, and nostalgia.
Vintage Neon Lights For Your Space
Vintage neon signs offer an exclusive way to preserve the value and history of your space. They look amazing in and around old buildings, offices and factories, cottages, cabins, and old houses. You can also use vintage neon lights in public spaces like popular parks, cinemas, and other hangout spots. For businesses, bars and shops, vintage neon signs offer on-the-wall advertising and evoke a unique sense of nostalgia and fun. 
Why not spice up your walls with some charming vintage-lit signs to give them that extra air of authenticity and sparkle? Please browse our selection of vintage LED signs and neon lights to see what we have to offer at a price that won't break the bank.
Vintage Edison Light Bulb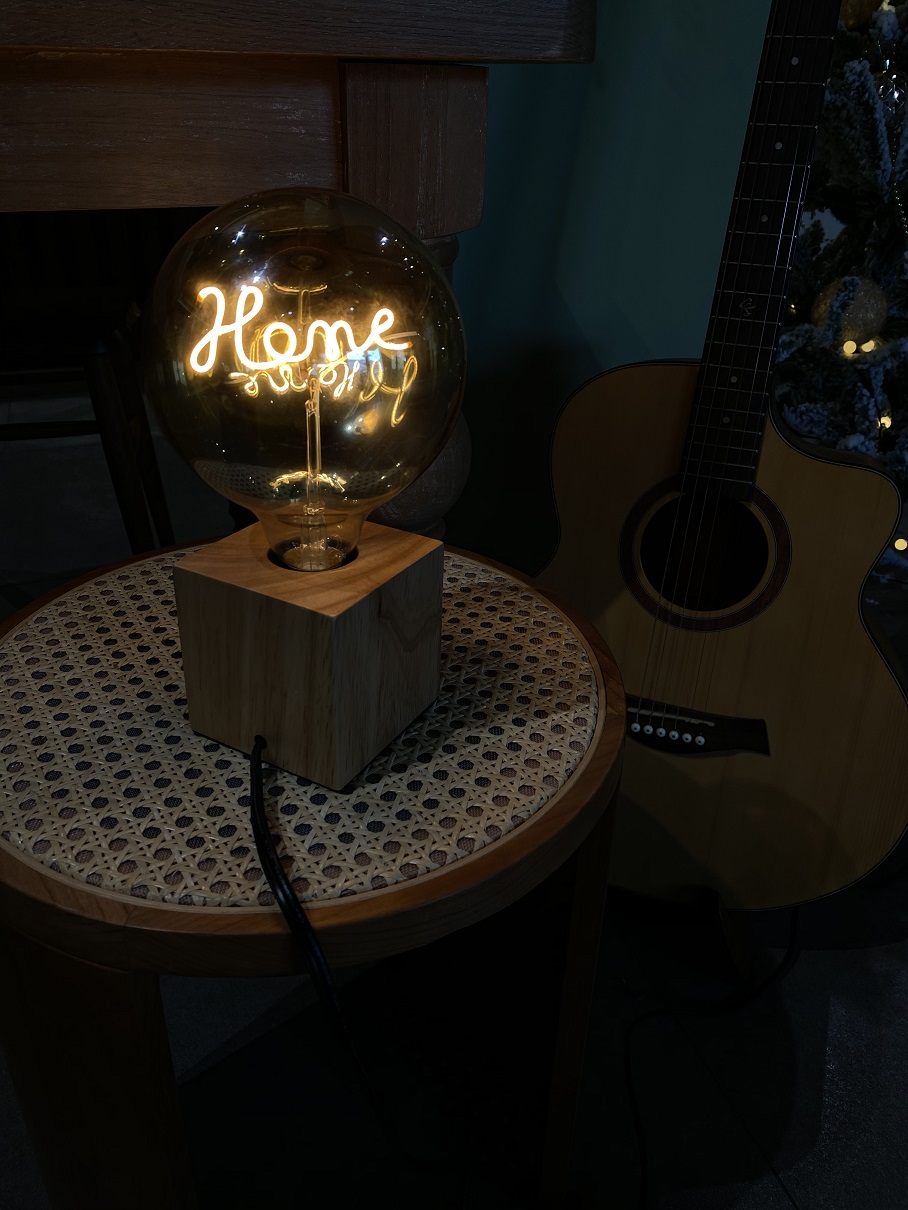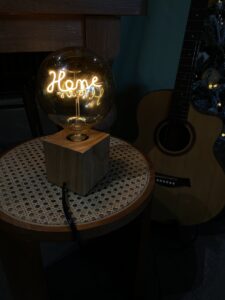 The filament light bulbs in the style of Thomas Edison really set the mood for the past. Genuine carbon filaments, energy-efficient LEDs, and traditional incandescent bulbs are all at your disposal. These vintage-style bulbs, painstakingly recreated from past designs, look great in exposed-socket lighting fixtures like chandeliers, sconces, and pendants.
The first light bulbs were reproductions of the original Edison designs. Even though the new, more energy-efficient LED Edison light bulbs are gradually replacing incandescent ones, the retro aesthetic of the original Edison bulbs is hard to beat.
Different filaments include a squirrel cage, a spiral, a hairpin, and a quad loop.
Educate yourself on vintage Edison bulbs with this information. (Remember, those bulbs are modeled after the first generation of Edison light bulbs from the early 1900s.)
You may expect them to be noticeably dimmer than regular incandescent lights. At best, their luminosity is equivalent to a dim regular incandescent bulb.

The color temperature (color of the light) is higher than that of regular incandescent bulbs.

In most cases, the color of a bulb's output is unaffected by whether the bulb's glass is amber or clear.

They all work equally well in the great outdoors as they do inside.

They have the same expected lifespan as a regular incandescent bulb, 3,000 hours.

Edison bulbs, vintage bulbs, antique bulbs, old-fashioned bulbs, retro bulbs, and Edison-style bulbs are all common names for the same thing.
Why Should You Switch to LED Filament Bulbs?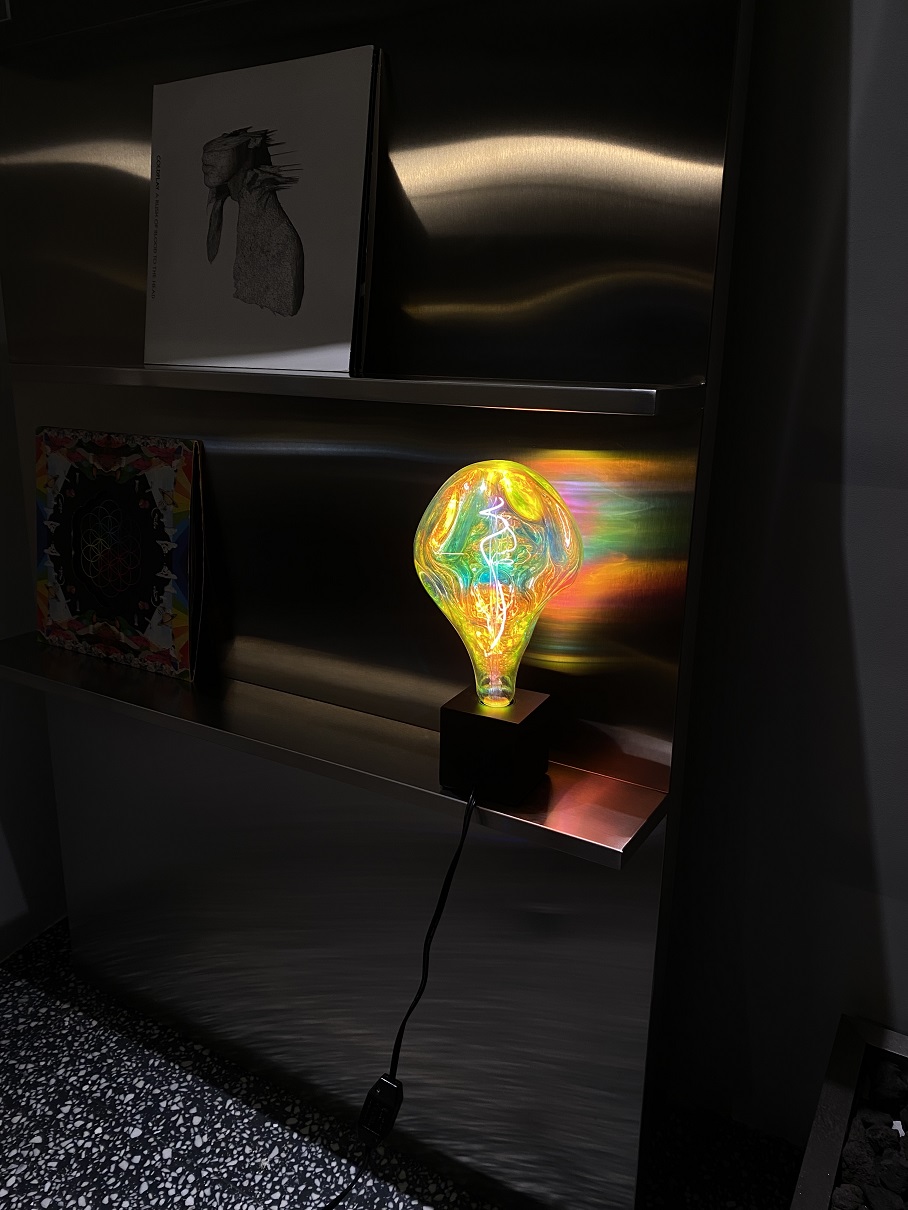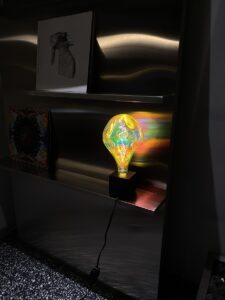 Edison bulbs or LED filament lights are great options if you want to replace your current lighting system with something more energy efficient without sacrificing aesthetics. In recent years, a wide variety of "antique" or "vintage-style" light bulbs have become available. Here are some of the many advantages of using these bulbs in your next lighting installation:
Edison bulbs offer the same vintage elegance as traditional incandescent lights without the hefty price tag and maintenance needs of incandescent bulbs. All you require are a few of these bulbs to give any room a touch of vintage charm.

Edison bulbs can be in various sizes and forms, making them suitable for various lamps and light fixtures. Floor lamps, table lamps, and pendant lights benefit from their tiny E12 or medium E26 bulb socket type.

Edison bulbs are more cost-effective than traditional incandescent lights while offering many of the same benefits, such as a wide variety of designs, lumen outputs, and comfortable color temperatures.

Provides the option to reduce the intensity of the light and hence the amount of energy used by installing a dimmer on the light switch.

LED filament bulbs are not as bright as incandescent lights, but they can last up to 15 times as long before they need to be replaced.

Edison bulbs have a 360-degree beam angle, effectively illuminating an area from any direction.
Retro wall sconces and lamps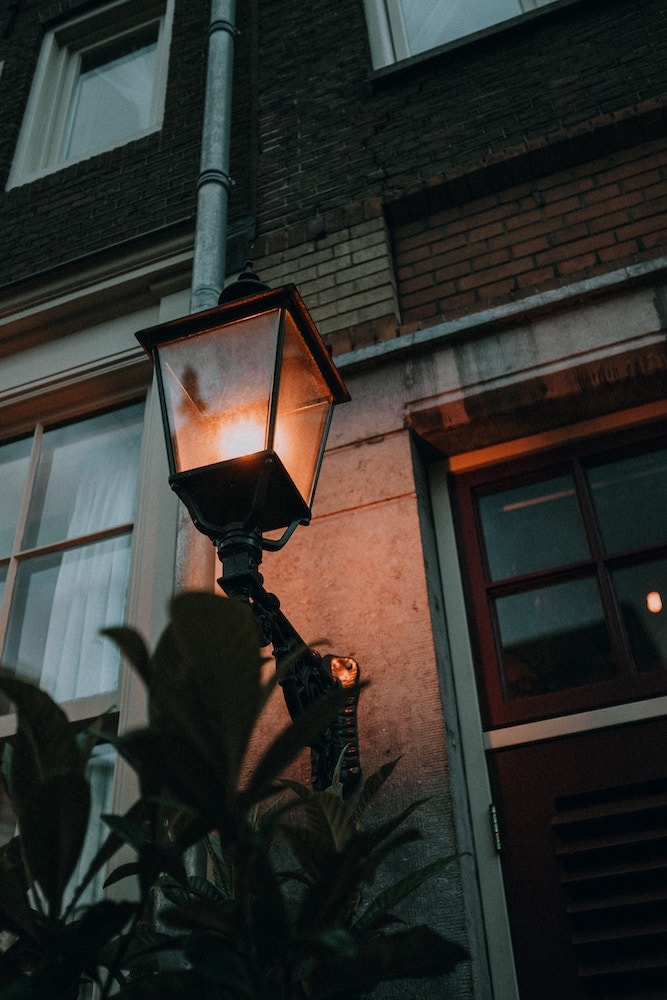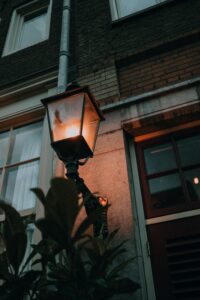 Retro wall sconces and lamps provide a simple yet beautiful lighting option for your living room, office, bedroom, and business place. This vintage lighting option is ideal for those that want a retro vibe in their space without creating much attention.
The retro wall lamps have cool singular colors that would illuminate your walls and draw attention to wall art and custom wall frames. You can also install wall sconces across from each other to create a cross lighting display in your space. This lighting idea would bring a stylish vibe that would enhance your interior decor. 
Using Retro Wall Sconces and Lamps In Your Space
Retro wall sconces and wall lamps are an ideal source of secondary or alternative lighting in your space. These lights are often used to illuminate dark corners in a room or accentuate a wall art or photo frame. 
While the cool lighting from a retro wall sconce would not light up the entire room, it can amplify your choice of indoor lighting to make it more lively and interesting. Retro wall lamps can go above the fireplace, by the TV stand, in the dining room, or in your bedroom to create a blissful and soothing atmosphere for you to enjoy. 
Vintage Street Lights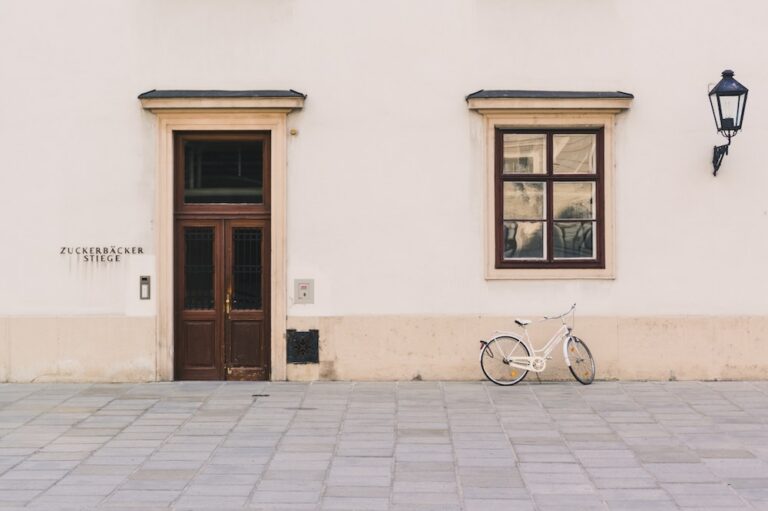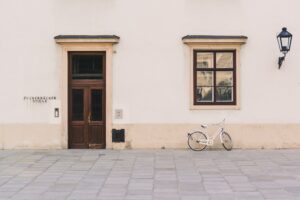 Vintage street lights are a perfect blend of style and class. These street lights are designed using high-end materials and they have some of the most unique designs that you can't find anywhere else. 
Historical Relevance of Vintage Street Lighting
Vintage street lights offer historical relevance because they show you how far we have come to get to modern street lights and contemporary lighting. 
These lights reveal a different era of architecture and street light design. You'll often see vintage street lights on poles and walls and the glass bulbs have some of the most intricate shapes that are way different from what we have now on our streets.
Illuminate Your Space With Vintage Street Lights 
Vintage street lights are perfect for your outdoor decor. The tall lamp posts will light up your front yard and create a beautiful lighting effect that illuminates your driveway and street at night. 
Use the vintage signs to illuminate your home and building exterior for holidays and birthday parties or light up your office for special events, anniversaries, and programs. 
Vintage street lights have a glamorous appeal that would put your exterior decor a class above others and bring a touch of luxury to your events. Whether you are planning a destination wedding or small picnic, you can always count on vintage neon lights to light the way in grand fashion. 
Pros of Vintage Street Lighting
Vintage street lights are beautiful and stylish.

Vintage street lights are durable because they are designed using high-end materials. 

Vintage street lights are ideal for outdoor decor. 

Retro street lights  are weather-friendly.

Vintage street lights give off a red-carpet appeal. 
Placement Ideas For Vintage Lighting
Vintage lights are not just beautiful, but they bring a nostalgic atmosphere to your space that would put a wide smile on your face as you reminisce on the good old days. Thinking of where to use vintage lighting in your space? Here are in-trend placement ideas for vintage lighting and vintage neon signs:
Residential Spaces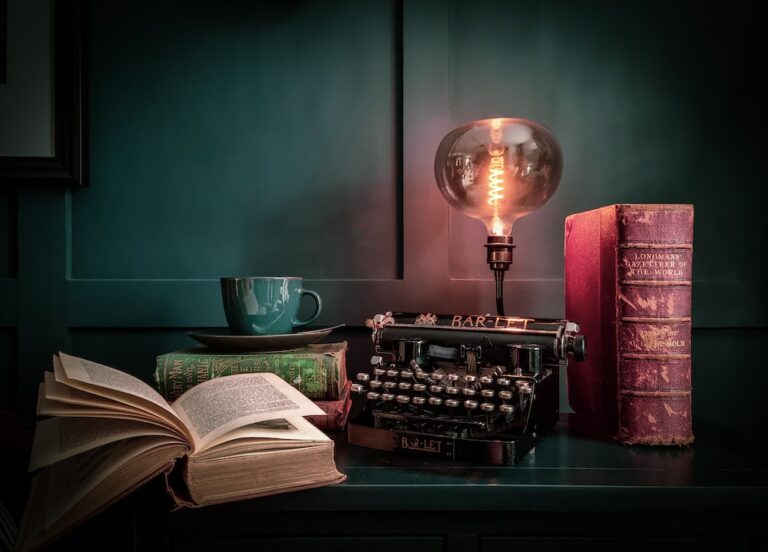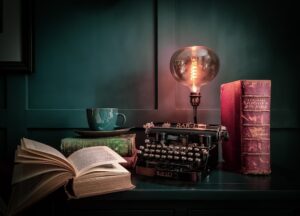 Having a vintage neon light in your space is a stylish way to decorate your home and show off your admiration for the classic times. 
You can install a vintage neon sign that displays the name of your favorite 80s rock n roll band on the wall of your living room or install a neon sign inspired by a famous catchphrase from the 70s by your home bar. A vintage neon light would wow your guests and spark a fun conversation about the past.
Commercial Settings
If you run a restaurant, cafe, or boutique, a vintage neon light can transform your brand's success story overnight. You can install the neon sign behind a glass door or by your window to attract potential customers to your space.
You can also tap into their traditional value and use vintage lighting to decorate your space for special holidays and events. If you own a light store or neon sign shop, a vintage neon sign can inform your customers that you have a wide collection of neon signs dating back to the old days for them to choose from. 
Outdoor Spaces and Landscape Lighting
You can also incorporate vintage lighting outside your home, in your leisure and hangout spots,  and other outdoor spaces to create beautiful landscape lighting. A vintage light outside your home will make all the difference as they can easily transform a plain boring exterior into a classy space fit to host your special programs and dinner dates, or for a relaxing evening stroll. 
Vintage Lights as a Statement Pieces and Focal Points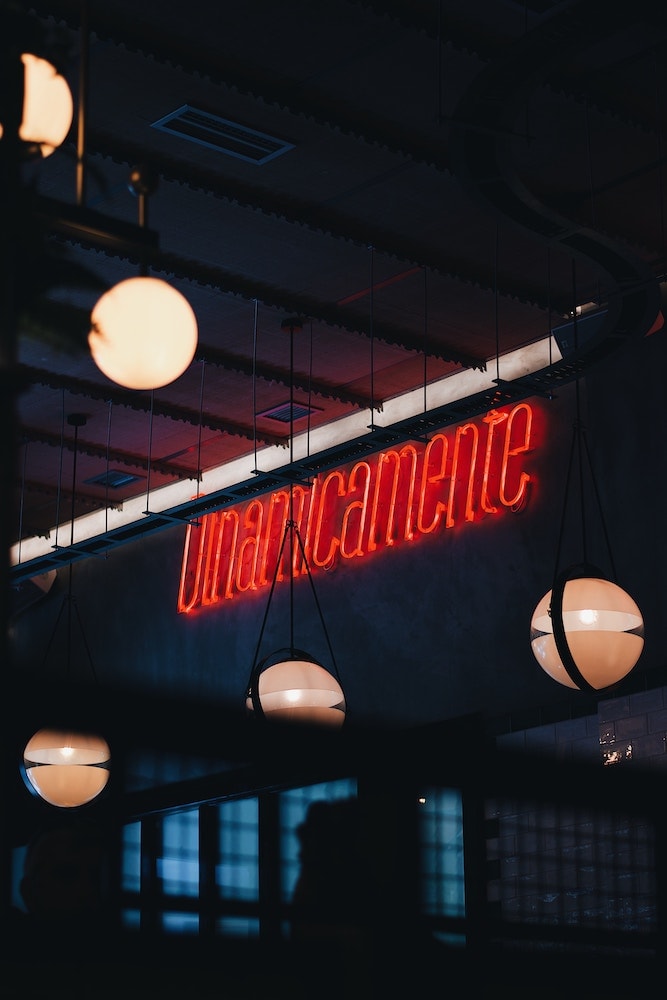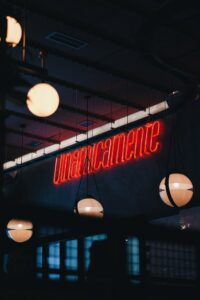 Vintage lights can help you make a statement in your space or attract people's attention to an object. You can install vintage lights around a wall art or signature piece to make it a focal point. 
Galleries, light shops, and businesses often use vintage lights to captivate their customers' interests in specific items, antiques, and other vintage art pieces. The vintage lights also add historical relevance to the object to show people of its value.
Conclusion
In summary, vintage lighting offers a unique way to beautify your space and make a statement. Whether you are a fan of vintage neon signs, vintage street lights, or vintage Edison bulbs, you can create historical significance in modern fashion with these lighting ideas. You'll also create a nostalgic vibe in your space that would remind your guests of the good old days.
The best part about vintage lighting is they are as long-lasting as the age and period they represent. So, browse from an extensive collection of vintage lights today and find the perfect one to illuminate your space.