@Echo Neon | April 27th, 2023 | 10 minutes read | Advertising, Business, custom neon sign
LED neon signs have transcended beyond just business advertising and home decor in 2023. We now have LED love neon signs designed to display sweet words, images, and animated texts when turned on. These neon love signs can be the perfect decor item for your romantic dates and events but how do you get the best out of them and how do you use love neon signs?
In this post, we reveal the top 5 ways to use love neon signs in 2023. So, let's dive in. 

The Top 5 Ways To Use Neon Love Signs In 2023
Here are the top five ways to use love neon signs in 2023:
1. Use Neon Love Sign As Gifts
You can gift out a love neon sign to your loved one or partner on their birthday, valentine's day, or your anniversary. This is a great way to let them know how much you love them and how much they mean to you. 
To make the gift even more special, you can have it customized specifically for your partner. You can have the neon love sign spell out your partner's name or have it designed to display an image or text that means a lot to them.
Love neon signs can be used as anniversary presents, birthday gifts, and valentine's day gifts. Since LED neon signs are ultra-durable, your partner will enjoy their gift for several years and remember you every time they look at it. 
2. Use Love Neon Sign In Your Bedroom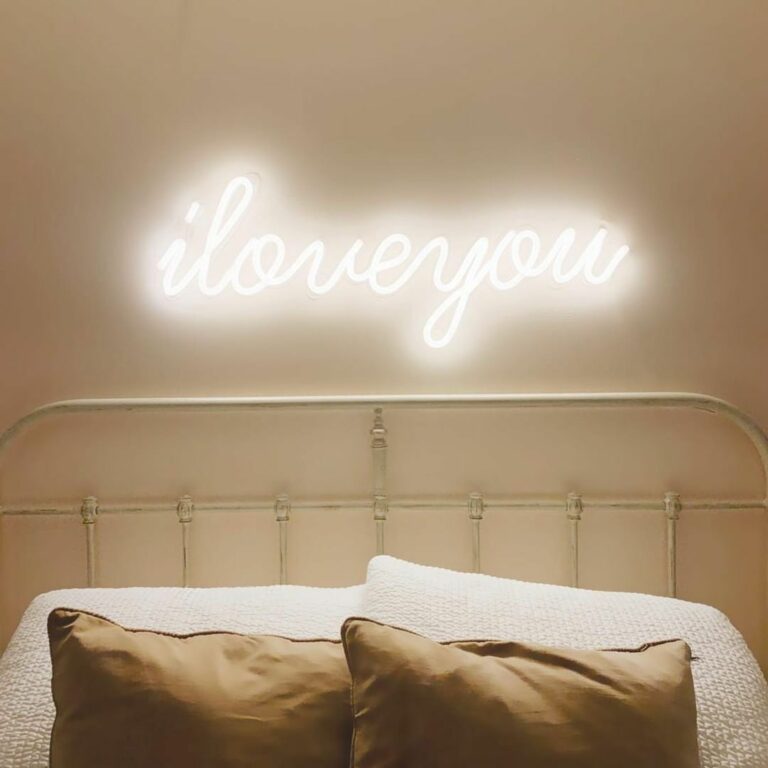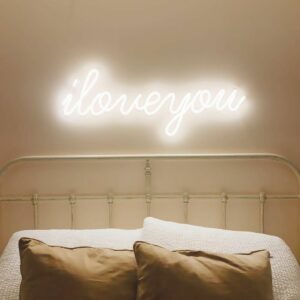 You can also light up your bedroom with a love neon sign. Love neon signs are often designed with relaxing and romantic colors like pink, red, or purple that are sure to transform your bedroom. 
Love neon signs can be hung on the wall above the bed or by the entertainment set. The beautiful design and color display of the sign will be perfect for movie nights and romantic moments in the bedroom. 
Since LED love neon signs don't generate heat or make noises, you don't have to worry about any disturbance. You and your partner can simply kick back and enjoy the beautiful lightning that the sign provides. 
3. Decor Item In Hangout Spots For Couples
The beautiful designs and colors of love neon signs make them a perfect decor item for bars, restaurants, gardens, cinemas, and other hangout spots for couples. 
You can even use love neon signs to decorate your business place or store on special days like Valentine's day and National lover's day. The neon sign will set the mood and bring all the love and romance to your space for couples to enjoy. 
The vibrant colors of the love neon signs will also light up the space and create a perfect backdrop for couples to create memories and capture their romantic moments. 
4. Decor Item For Romantic Dates
Pink neon signs and red neon signs are the perfect decor item for your dinner dates and romantic getaways. If you are planning a picnic, movie date, or any other special event for your partner, a love neon sign is a must-have item. 
You can hang the neon love sign on the wall or roof of the venue so it's the first thing your partner notices as they walk in. This will put a huge smile on their face and set the mood for the rest of the night. 
5. Use Love Neon Signs For Weddings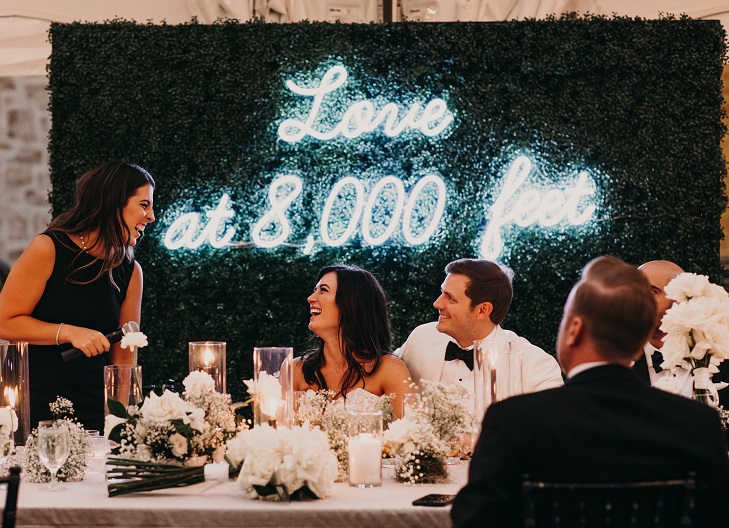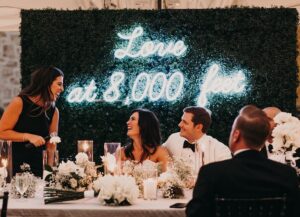 Love neon signs are the perfect decor item for weddings. Whether you are planning a destination, outdoor, traditional, classic, vintage, or beach wedding, a love neon sign will complement your wedding decor and transform your wedding venue into a fairytale event. 
The sign can be used to direct guests to different parts of the hall and can also be used to decorate your wedding venue including the photo booth, stage, dining area, and wedding reception. 
Love neon signs can also be used for other romantic events before and after the wedding. This includes the wedding proposal and honeymoon. You can have a red love neon sign customized to spell out "Will You Marry Me?" and hang this on the wall before proposing or have the sign spell out "Happily ever after" in beautiful right white lights for your honeymoon. 
The Best Readymade Love Neon Signs For You In 2023
Are you looking for a beautiful and budget-friendly way to appreciate your romantic partner and loved ones in 2023? Readymade love neon signs offer multiple options for you to choose from. 
Our category of readymade love neon signs include some of the most romantic and creative designs that are appropriate for any love-themed event including your anniversary dinners, romantic picnics, engagement parties, wedding ceremonies, and lots more.
Here are some of the best readymade love neon signs for you to surprise your partner in 2023: 
Dispersed Love Neon Sign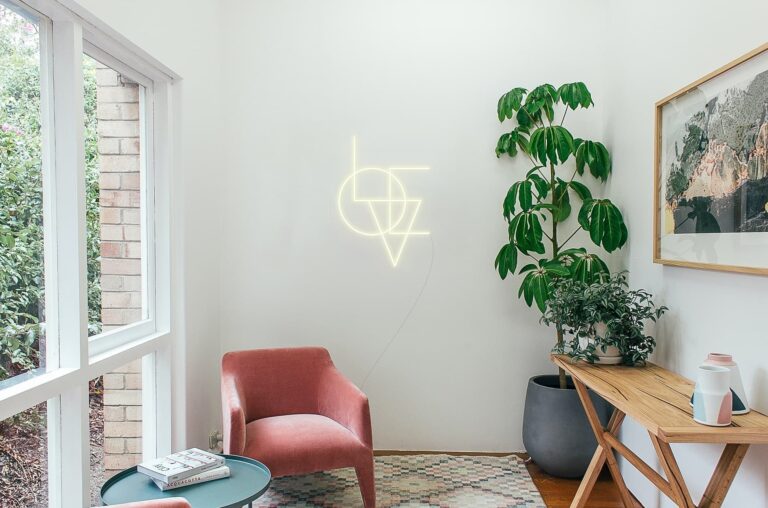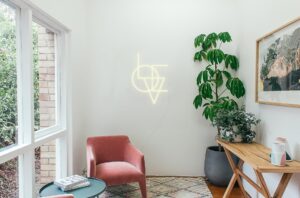 The dispersed love neon sign from Echo neon features an overlapping style design using straight lines and curves to display the famous four-letter word "Love" in a unique way that makes it ideal for any love-themed setting. 
The readymade neon love sign can be used to decorate and spice up your anniversary dinner, engagement party, rehearsal dinner, and wedding ceremony. 
You can install this neon sign on the wall above your bed in your bedroom to illuminate your space with its vibrant white light or hang it behind the window of your restaurant to decorate your business place for valentine's day and other romantic occasions.
Love You XO Neon Sign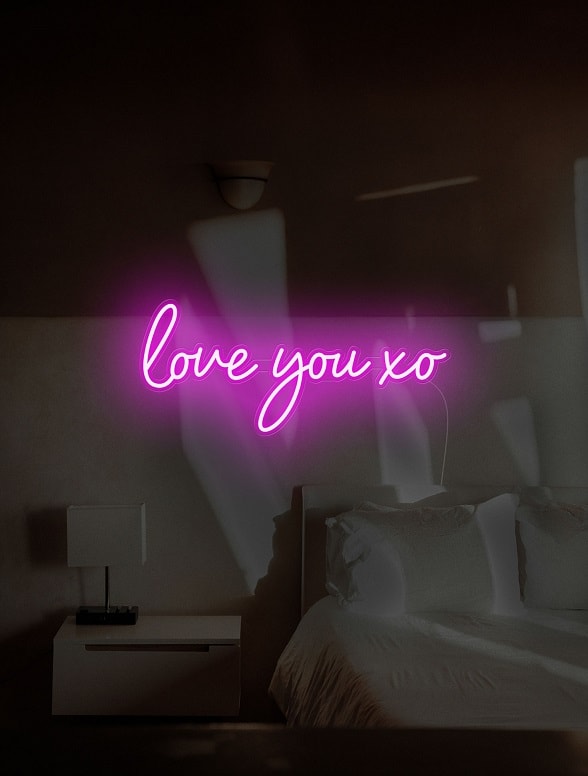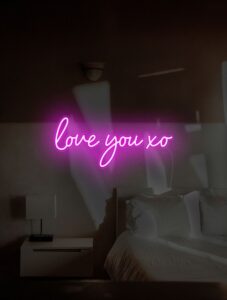 Showcase your love in the most audacious way possible, with our readymade Love you XO neon sign. The neon sign features a beautiful purple glow and cursive style design that infuses your space with romance and passion. 
The readymade love neon sign is a perfect fit for your picnics and dinner dates, wedding proposals and it makes a thoughtful anniversary gift to appreciate your loved ones. 
Thanks to its cool purple glow, this neon sign can be suspended from the roof of your bedroom to give you an alternative light source to spice up your bedroom decor. It can be installed outside your business place to decorate and celebrate Valentine's day and other romantic occasions.
Better Together Love Neon Light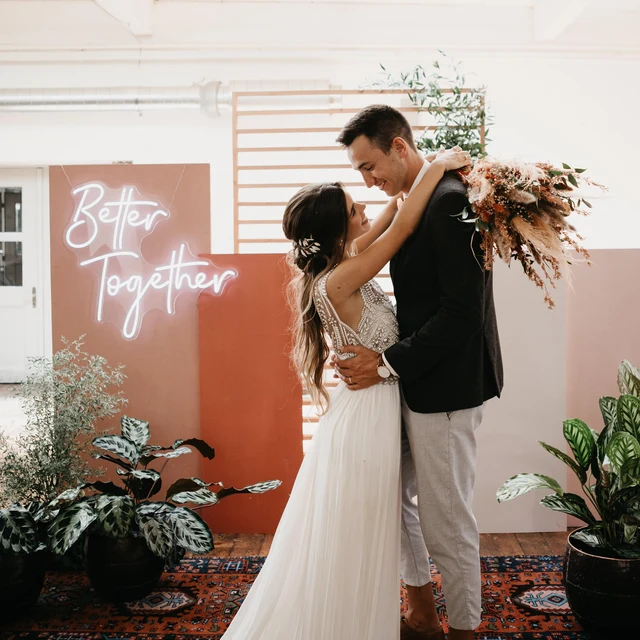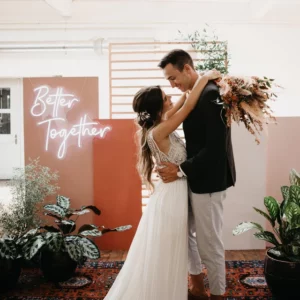 Love neon signs don't get any better than the Better together love neon light. This readymade love neon sign features a stylish font design and cool purple light that allows it to fit into any romantic setting. 
This neon sign can be used to decorate your wedding and anniversary party or as a decor item in your bedroom to remind you and your partner of the love you have for each other. 
Its purple glow and beautiful font display will blend in just fine along the hallway or around the stage area to illuminate your wedding reception. You can also install the readymade love neon sign by the photo booth to add color to your wedding pictures and videos. 
Just Married Neon Love Sign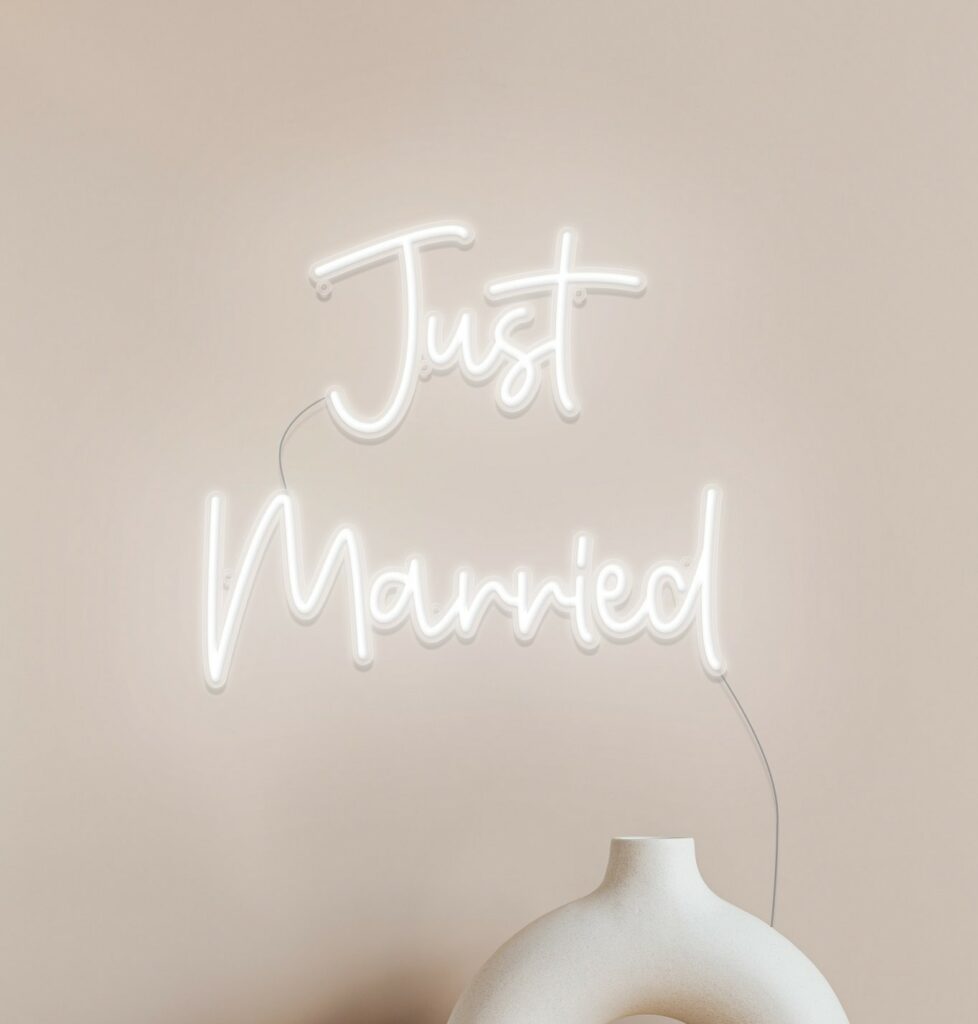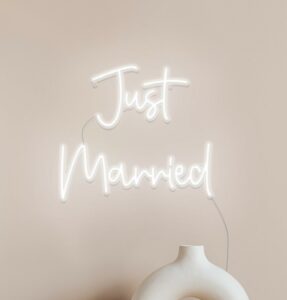 The Just married readymade neon love sign features a vivid white script and playful font design style that injects a fairytale atmosphere in your space.
This readymade neon love sign is a perfect gift item to newlyweds to celebrate the beginning of their wonderful lives together. The neon sign can also be used to decorate the wedding venue, reception area, and honeymoon suite. Its beautiful white light will light up the venue for the new couple and remind them of the wonderful feeling they both share. 
You can install this neon sign in a corner of your living room or bedroom. The vibrant white light will decorate the space and let your guests know of your Just Married status.
Hearts Neon Light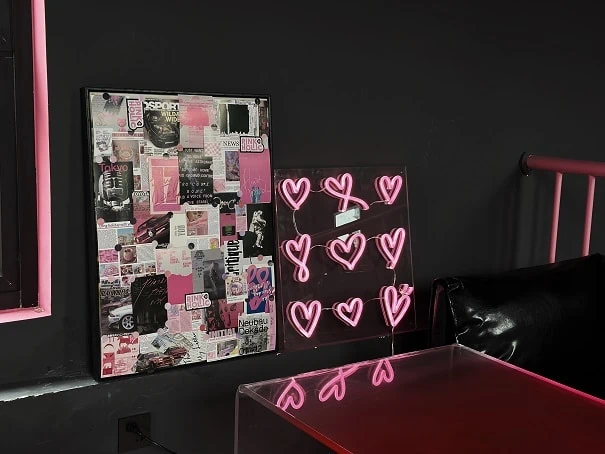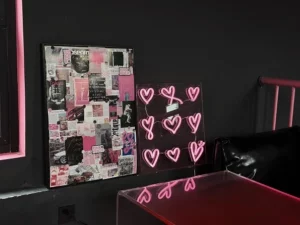 Our heart neon love light features a rectangular shape design filled with 9 beautiful heart emojis all lit in vibrant red glow. The sweet grid heart design is sure to charm your partner and set the mood for a romantic evening together. 
This readymade neon love sign can be used for your prom night decoration, surprise dates, and other love-themed events. 
The rectangular shape of the neon sign allows it to go by the entertainment set or above the sofa in your living room. You can also hang it outside your restaurant or bar to set a romantic atmosphere for your customers to enjoy.
Why Should You Get A Love Neon Sign?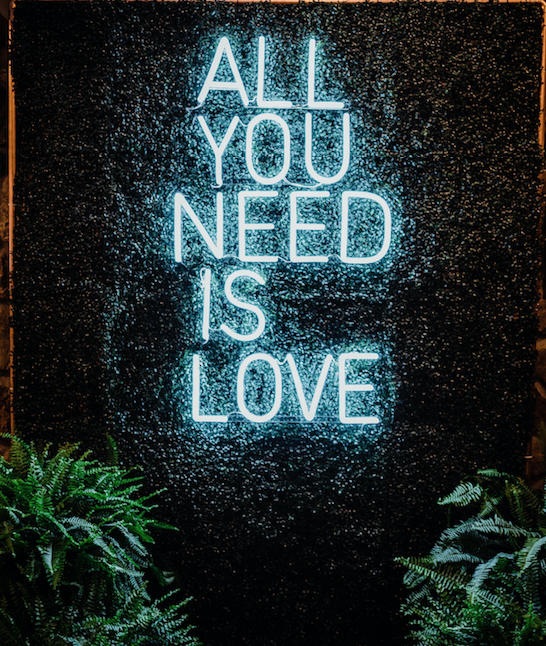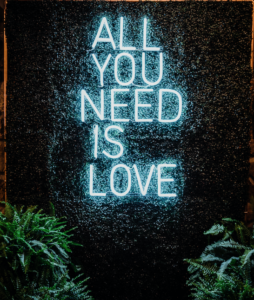 Here are five reasons to get a love neon sign in 2023:
1. Neon Love Signs Are Beautiful
Neon love signs have the most gorgeous designs and are lit with romantic colors including red, pink, and purple. The mix of these colors combined with the designs of the neon love signs make them a must-have decor item in 2023. You can decorate any room or venue with love neon signs.
2. Love Neon Signs Are Ultra-Durable
LED love neon signs are made from high-grade materials like plastic tubes, LED bulbs, wooden baseboards, and acrylic backboards. These materials are very sturdy, making the neon love sign ultra-durable and long-lasting. 
3. Neon Love Signs Are Affordable
You don't have to break the bank to buy a love neon sign. There are dozens of love neon signs below $300 at Echo Neon like this "Drunk in Love" LED neon sign available for just $169. You can even customize a unique love neon sign for less than $500. 
4. Love Neon Signs Are Energy-Efficient
LED love neon signs don't use neon, mercury, or argon gas like traditional neon signs. Instead, these signs use LED bulbs that consume six times less energy than your average light bulb. This makes the love sign energy-efficient so it doesn't spike your electric bills or cause a power surge. 
5. Love Neon Signs Are Romantic
Love neon signs bring love, passion, and romance to any room they are placed. So, if you want to add some romance to your room for your date with your partner, you should get a love neon sign. 

Where To Get or Customize Love Neon Signs?
You can buy your love neon signs at Echo Neon. We have the widest collection of love neon signs, red neon signs, and pink neon signs for you to choose from. 
We can also help you customize unique love neon signs for your partner. All you have to do is upload your preferred text or image-based design and our team of experts will build a beautiful love neon sign for you based on the design. 
Final Words
In summary, love neon signs are the perfect decor item for your romantic dates and bedroom decor in 2023. You can either buy a ready-made sign or upload your preferred design and have one custom-made for you and your partner. 
Regardless of which love neon sign you use, you and your partner are sure to have a romantic decor item to make your date or space even more glamorous and memorable. So, shop now at Echo Neon.