@Echo Neon | Sep 28 | 10 minutes read | Living Room Lighting, Floor Lamps, Interior Design
Lamps are an often-overlooked aspect of interior design. While valued for their utility, we don't spend much time considering where we should put our floor lamps or what kind of statement they can make.
A well-chosen floor lamp, however, can add intrigue and elegance to any interior design plans. With so many modern lamps on the market today, however, lamp-shopping can quickly become overwhelming. To help alleviate the stress of choosing your next floor lamp, we've compiled a list of various floor lamp designs in this convenient list. 
Cylindrical Lamp Shades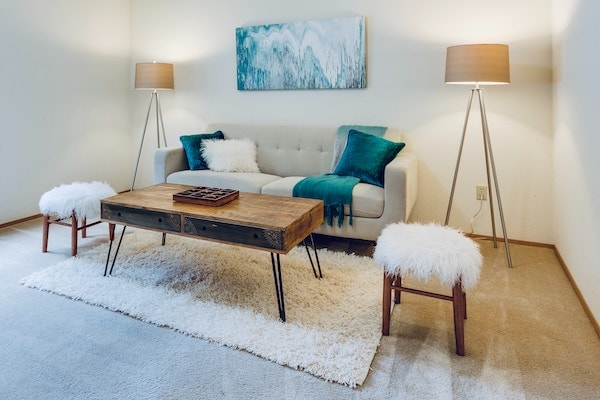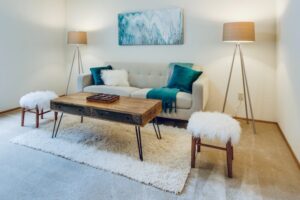 Whether you're looking for mid-century modern or just plain modern, cylindrical lamp shades are a great option for your floor lamp. Whether you're looking for something brand-new or want a budget option for modernizing your space, getting a lamp with a cylindrical shade will do wonders.
Mushroom-Shade Floor Lamps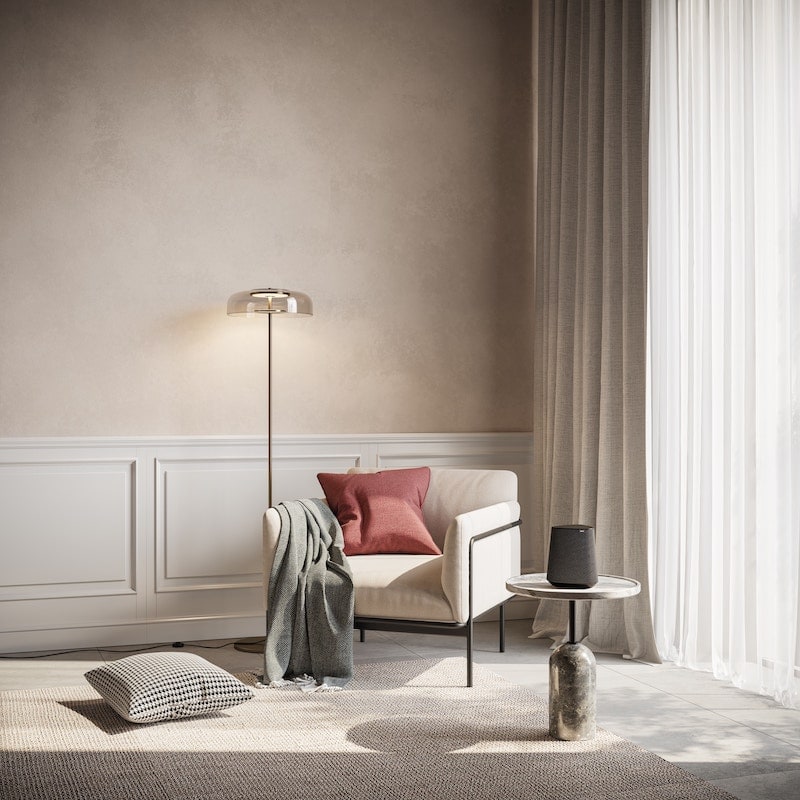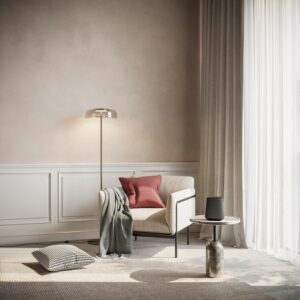 For an interesting look, try a mushroom-shade floor lamp. This unique design will complement any rounded edges in your interior design. Since this style is less common, it'll also add an intriguing flair to your living room.
Lamps as Art Pieces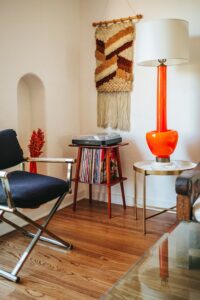 If you're looking for other lamps that can function as an art piece, there are numerous lamp designs out there. Whether you're looking for leaves, an avant-garde art piece, or any other look, there's numerous artistic choices on the market. The only downsides are that these lamp styles are often cost-prohibitive. 
Lune LED Floor Lamp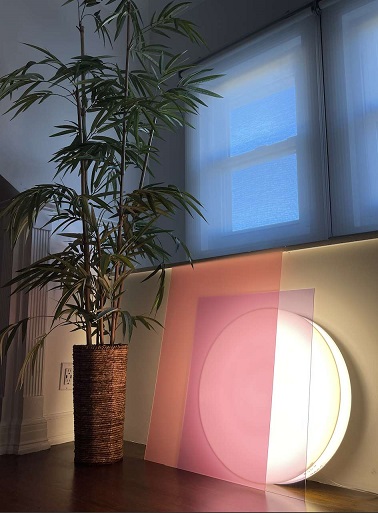 If you're looking for an affordable artistic lamp, however, this option might be for you. The Lune LED Floor Lamp brings a unique and mellow feeling to any room. This one-of-a-kind design can turn your lamp into a bright statement piece. With several different color options and the ability to change the colored panes, there's numerous ways to add variety to your decor with this one floor lamp.
This wonderful lamp is perfect if you want your lighting fixture to work as a statement piece. Whether you want to build your design around this wonderfully stylish lamp or incorporate it into your existing design, it's sure to strike up conversation in anyone who sees it. This lamp is a customizable art piece that will add interest while illuminating your living room.
Minimalist Floor Lamps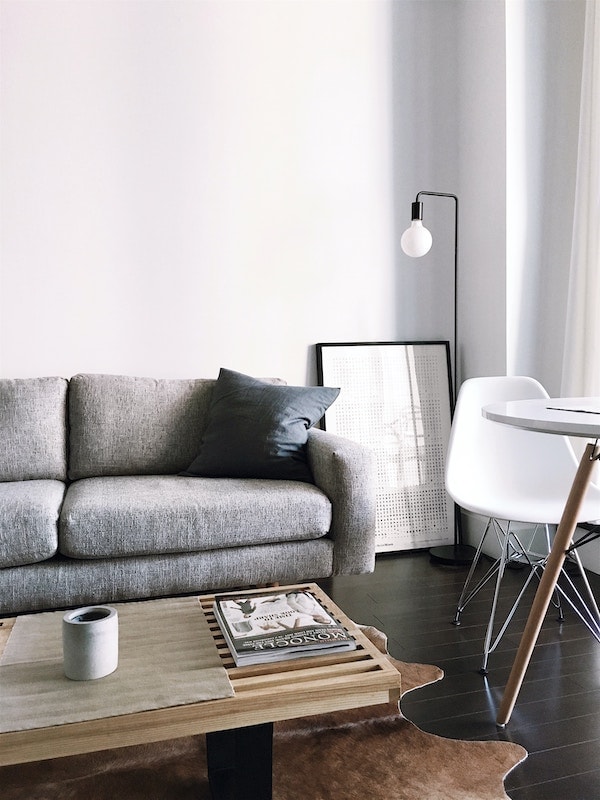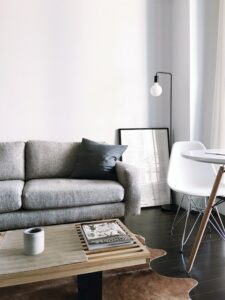 Few things are more modern than minimalism, and paring your floor lamp down will help obtain the modern style you're looking for. Whether you're getting a plain shade or no shade, one leg or no legs, paring back the frills will make the space feel more modern.
Arc Floor Lamps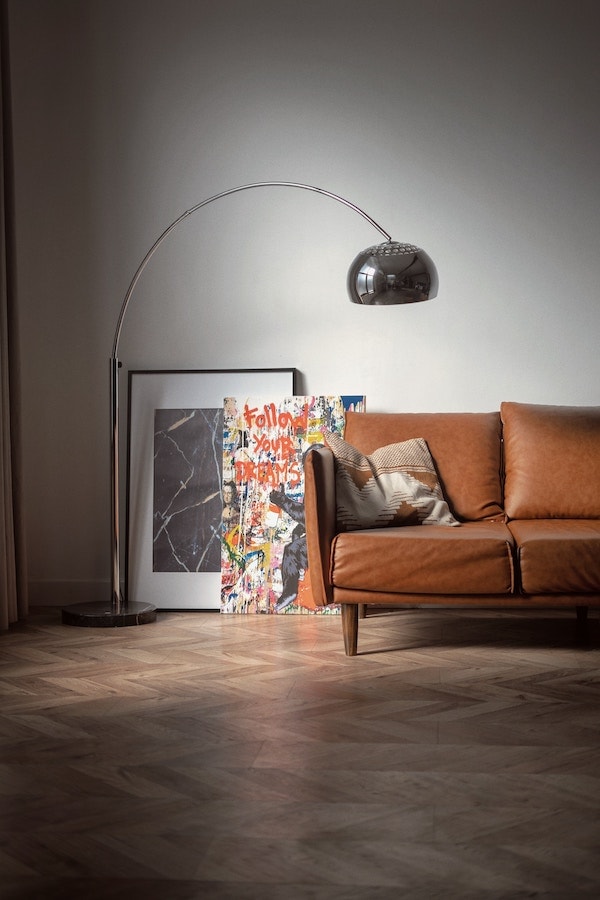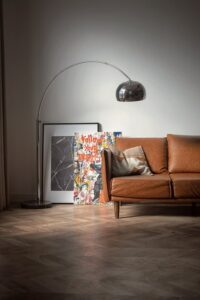 Featuring a long, arching arm, arc floor lamps are perfect for placing over tables or reading nooks. This way, you can position the lights directly over your books for optimal lighting. Arc lights come in a wide variety of colors and designs, so it's nearly impossible to find one that doesn't suit your interior design. 
Tree Floor Lamps
With so many styles of tree floor lamps, there's also numerous options of multi-bulb floor lamps to feature in your living room. These are a great option for those who need more light, or—if you need an adjustable amount of light—you can choose a design with individual light switches for each bulb.
Exposed Bulb Lamps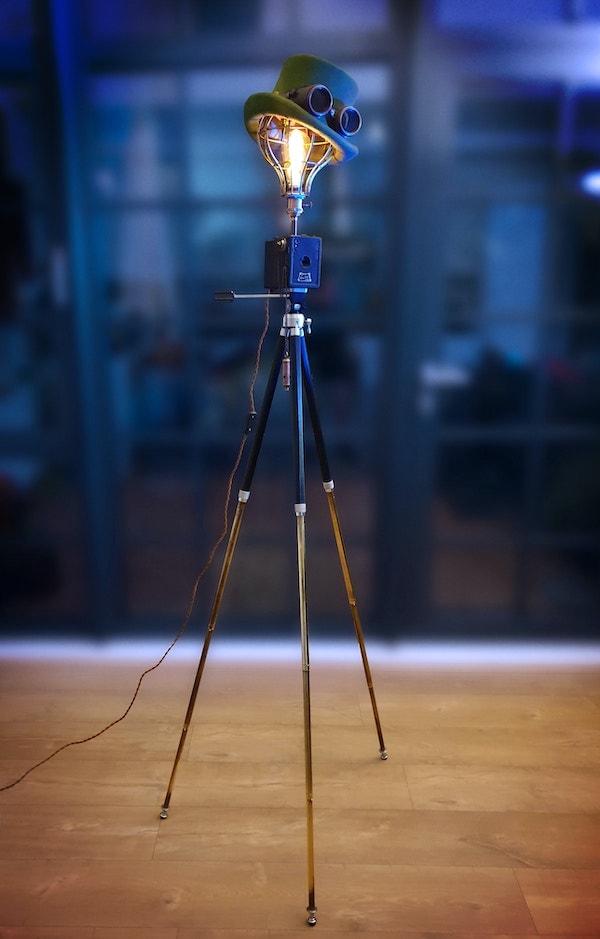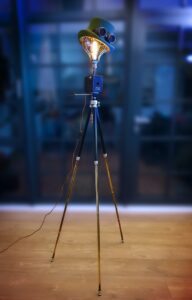 If your modern stylings lean more towards the industrial side, try some exposed-bulb lamps. This modern look will make a classy and refined addition to your living room. Pair your exposed-bulb floor lamp with matching desk- and table-lamps to bring a cohesive feeling to your interior design. 
Rice Paper Floor Lamp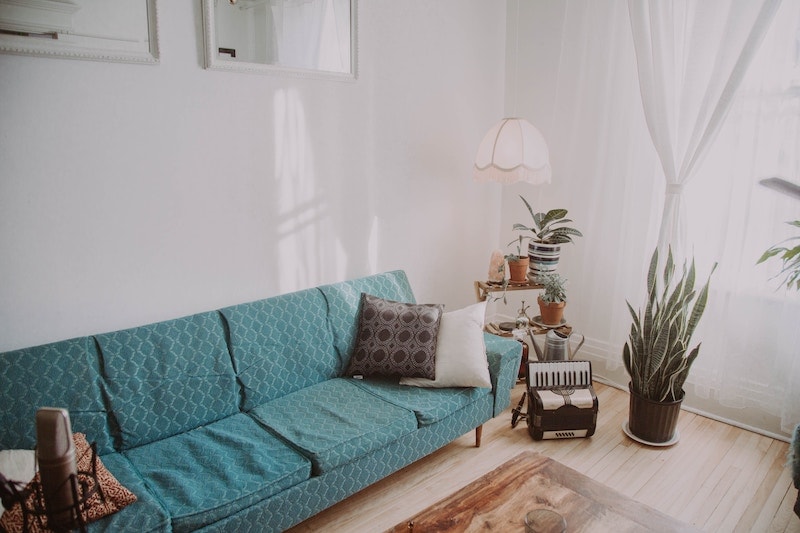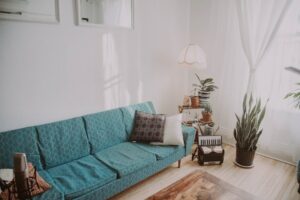 For a soft, dispersed glow, consider a rice paper floor lamp. These lamps make use of long shades made of thin paper to disperse the light in an even glow. Be sure to handle the shade carefully, since rice paper tends to be very fragile.
Globe Floor Lamp
If you're looking for another lamp to help disperse light, consider getting a globe lamp. These spherical designs will give a modern, glamorous feel to the room. They also come in a wide variety of designs so you can find one to perfectly fit your interior decor. 
Lights with Shelving
Modern design is all about combining function and form. What better way to combine form and function than a light that doubles as a shelf? Combining storage and lighting is not only stylish, but it will save floor space. 
End Table Floor Lamp
If you like the idea of combining light fixtures with other practical ends, consider an end table floor lamp. Just like with the shelving, getting a combined floor lamp and end table is a wonderful way to save space while brightening up your room. 
Tube Floor Lamp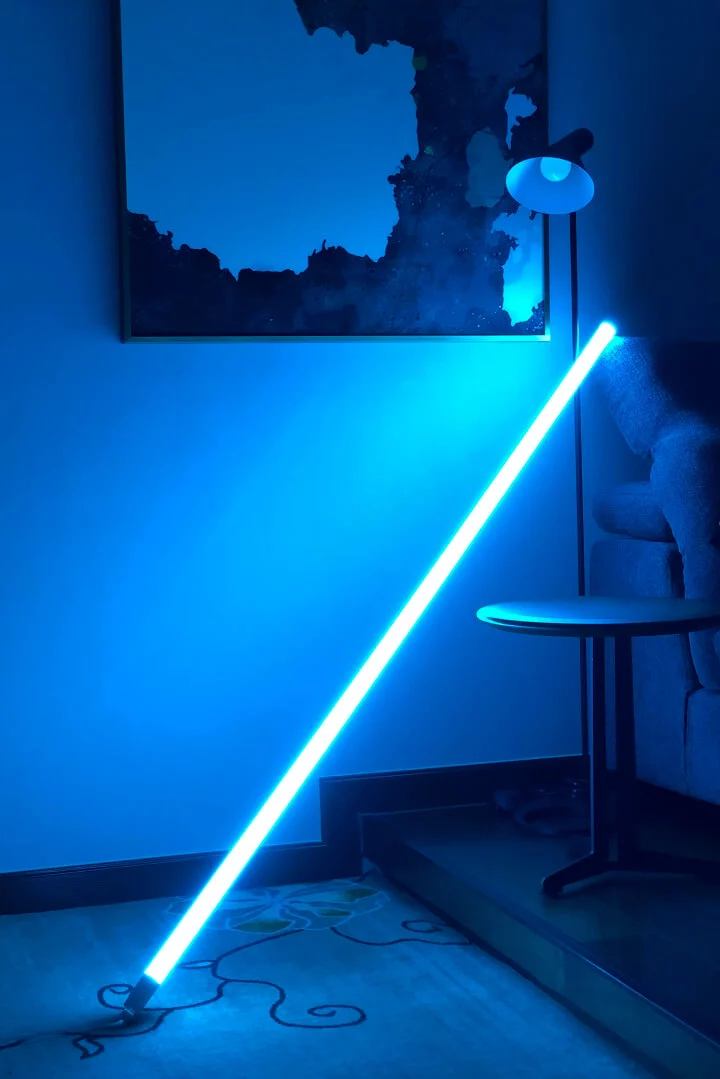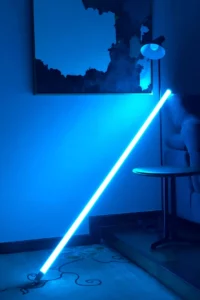 If you're looking for something that can easily fit into any room, consider this neon tube floor lamp. From minimalist to maximalist and more, this lamp works with an astounding number of styles. Depending on the furniture surrounding the piece, this lamp can be classy and elegant, or cool and industrial.
You can place this lamp in a corner, against a desk or shelf, or in a windowsill. These spots will add a stylish and eclectic air to your interior design. If you ever decide to mix things up, this lamp also comes with the equipment needed to mount it on a wall. So if you get tired of using it as a floor lamp, there's also the option to hang it on the wall. 
These neon LED tube lights come in numerous colors, so you can incorporate it into nearly any color scheme. So no matter which modern style you go for, you can use this neon tube floor lamp. 
Conclusion
Once you know what floor lamp you want for your living room, it's just a matter of finding it. Of course, it's important that you choose the best lamp provider before you purchase your perfect floor lamp. Even better if you can find a lamp-maker known for producing high-quality lighting fixtures. If you're considering the Lune LED Floor Lamp or a neon tube floor lamp, check out Echo Neon's selection.