@Echo Neon | Feb 7, 2023 | DYO, custom neon sign, personalize
LED neon signs are the new rave in business advertising and home decor because of their flashy colors and trendy designs. Entrepreneurs and home decor enthusiasts often hang neon signs in and around buildings to attract customers and beautify the space. But even better than having a LED neon sign is having your custom neon sign. 
A custom neon sign is designed specifically for you and is a perfect way to personalize your space and set your business apart from others. 
So, how do you make your custom neon sign? Are custom LED signs expensive to make? And where can you build custom logo neon signs? This post reveals the answers to all these questions. So, let's dive in.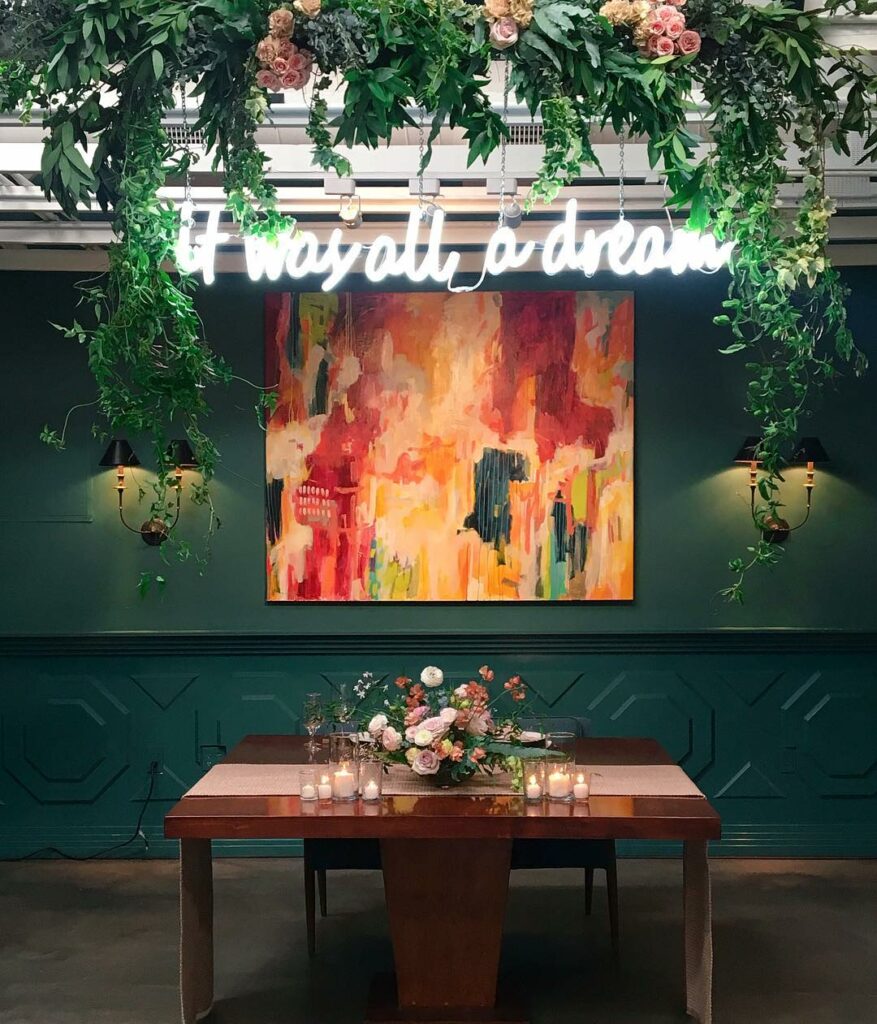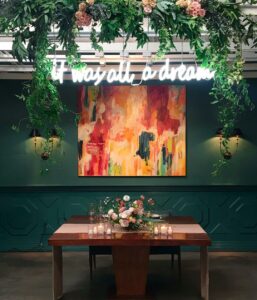 How Much Does It Cost To Make A Custom Neon Sign?
Before you start working on a custom neon sign, set your budget as there is a large price range for you to choose from. Whether it's a lovely small sign for your dorm or a large unique one for your special occasion. The price would start from about $200. The total cost is determined by the size of the personalized neon sign and the features required. For instance, if you want the "Splash-proof" feature so your custom neon sign is water-resistant, you'll be charged 10% more. A built-in dimmer will also cost you an extra fee of $10. 
How To Make A Custom Neon Sign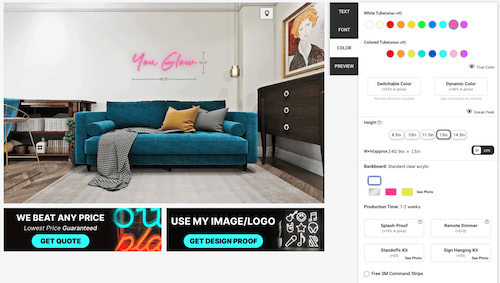 You can make a custom neon sign for your home, business, or other spaces easily. All you need to do is to upload your preferred custom design on the Echo neon customize page and select the needed features. 
Once submitted, experts will begin working on your neon sign and you'll have it delivered to your location in less than 3 weeks. There is also a price calculator on the page that will indicate how much your custom neon sign will cost upon completion. It has never been this easy to make your custom logo neon name sign. 
Why Should I Get A Custom LED Neon Sign?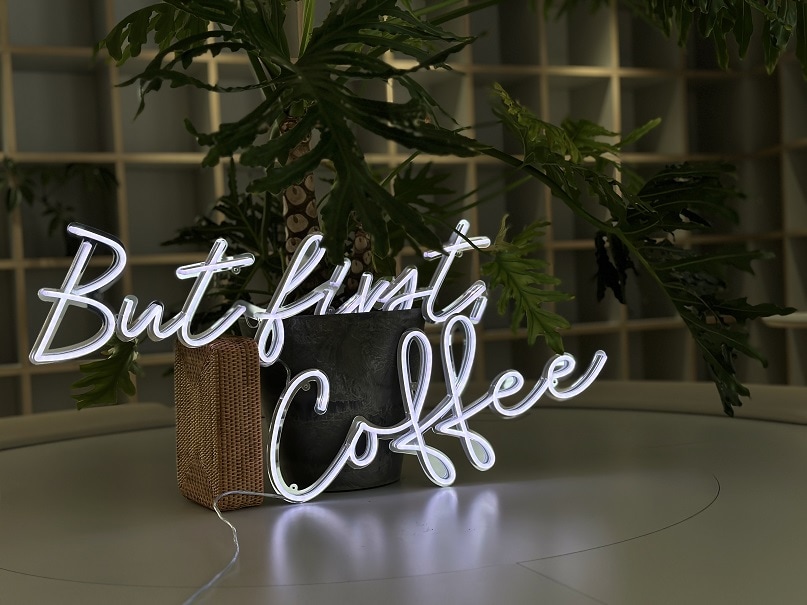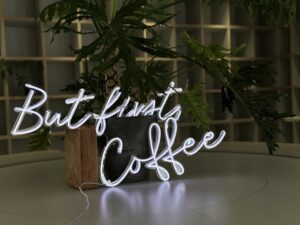 You should get a customized LED neon sign for the following reasons:
1. To Personalize Your Space
A custom LED neon sign is a great way to personalize your space. You can have a custom neon sign that represents your hobby, favorite sports team, or a quote that inspires you. Having a custom neon sign in your space will inspire and give you all the motivation needed to keep going. . 
2. To Set Your Business Apart From Others
You can have a business neon sign custom-built for your business or brand to set it apart from others that may offer similar services as yours. The custom LED sign can be drawn from your business's logo, tagline, or motto. This is a great way to show your brand is different and a level ahead of the competition. 
Our customized business neon signs are made from high-grade and eco-friendly materials, so the neon light lasts for several years without damage. The sign consumes low energy and is versatile enough to fit into different spaces in your business place. 
3. To Beautify Your Space
Customized home decor neon signs are a great decor item to beautify your space. The impressive blend of colors and trendy designs can help decorate your home and make it more inviting. 
Since you can choose the color, font, size, and design that you want, it's easier to make your home neon sign match the theme or color of your home decor too. 
After picking your preferred design, our team of experts use laser-cutting technology and eco-friendly materials to create your custom neon sign. The process takes 2-3 weeks but you can always shop from our unique collection of home decor neon signs if you can't wait that long. We have signs available in different colors, shapes, and sizes for you to choose from. 
4. For Brand Awareness and Recall
Customized neon logo signs help brands and businesses improve their popularity in the market. Customers are more likely to remember your brand because of the eye-catching sign that is displayed outside your store. 
How To Make A Customized Logo Neon Sign At Home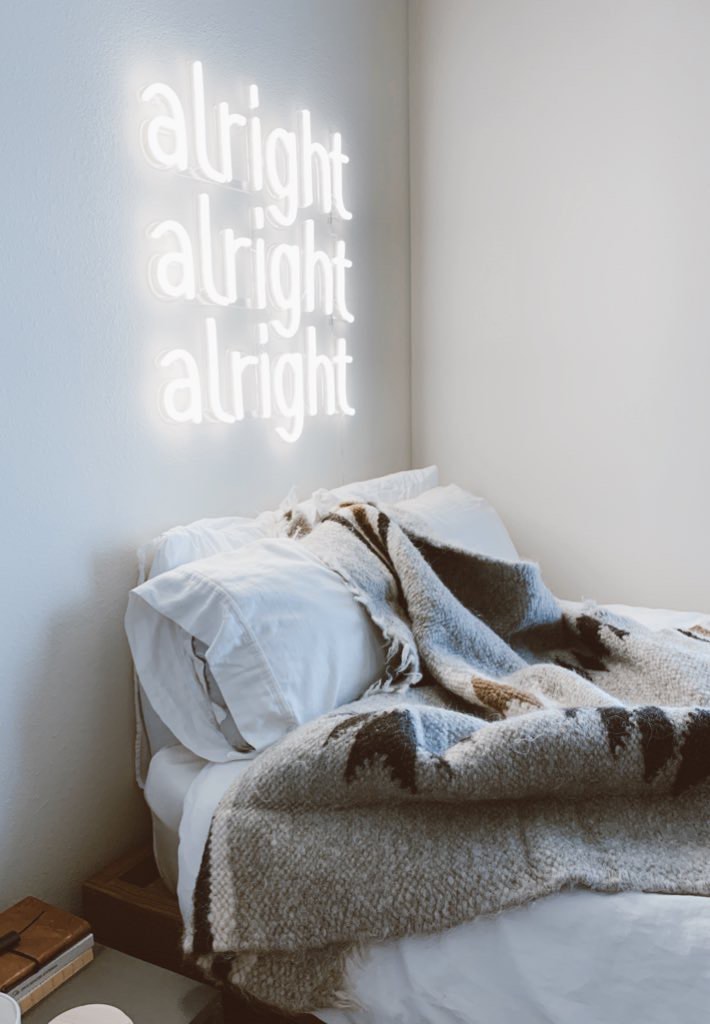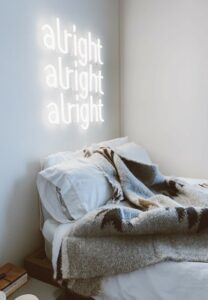 You can make a DIY custom LED sign at home if you have the required tools and materials. Usually, all you need is EL (electroluminescent) wires or LED strip lights, thin metal wires, batteries, scissors, wire cutters, and transparent tape or glue. 
Here is how to make a custom logo neon sign at home:
Draw out your preferred design on a wide sheet of paper. Use a marker for this so the lines can be thicker.

Trace out the design using thin metal wires. It should be bent into the exact shape of the design that you drew so you have an accurate representation. 

Use a glue gun or transparent tape to attach the EL wires or LED strip lights directly to the metal wire. You should start on one end of the wire and gradually work your way to the other end. 

When you have attached the lights to the metal wire, you should place it on a backboard or flat wooden board. Ensure the board has holes at the back so you can easily hang the sign. 

When you are done, plug-in and turn on the neon sign. The LED lights or EL wires should light up the neon sign design that you drew. Voila! You have your own custom neon sign.
You should know that professionally-made neon signs can't be made at home. This is because these signs are designed by using laser-cutting technology and contour-cutting machines that can't be operated in your home. 
Also, you need a good level of experience and knowledge about these machines to operate them. So, if you want a professionally-made custom logo neon sign, you'll need to pay for it.
It's strongly advised to hire experts to make custom neon signs for your brand. This gives the business a more professional look. Luckily, we have experts at Echo Neon that can build your custom neon sign for you at affordable rates. 
How Long Do Custom Neon Signs Last?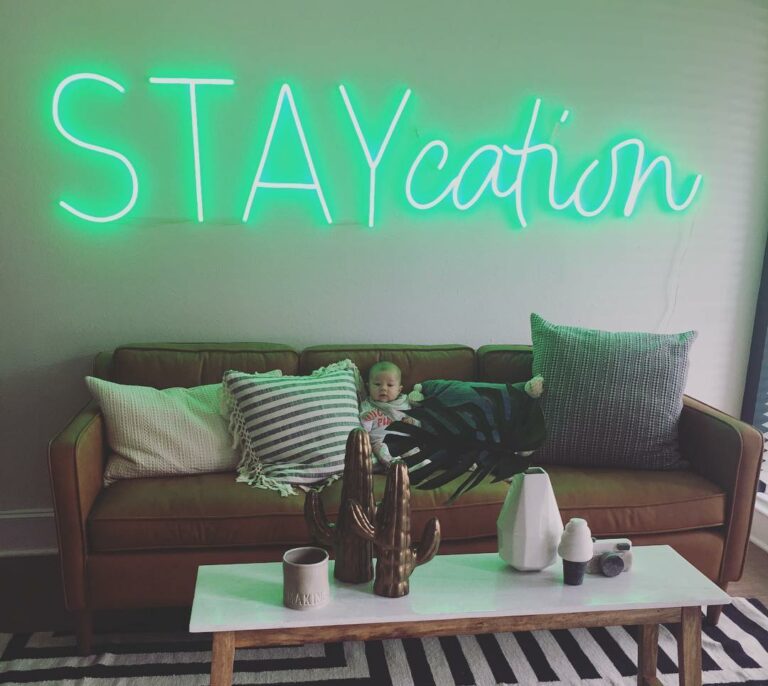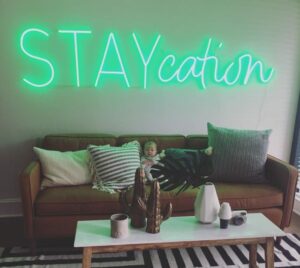 On average, a custom LED sign can last over 6 years. When properly installed and maintained, the neon sign can last up to 10 years without suffering any damage. This is because custom LED neon signs from Echo Neon are made from durable materials like high-grade PVC and acrylic backboards. 
Also, the signs are lit using low-energy LED bulbs that can last over 50,000 hours. This gives you a neon sign that you can use for several years without worrying about repairs or replacements. If you wish, the neon sign can also be water-resistant so it is fit for the outdoors. 
Final Words
In summary, customized logo signs are a great way to improve your home decor and grow your business. The signs are also an opportunity to unleash your creative side and make a sign that will represent your interests and personality.
You can customize your neon sign at Echoneon. Our team of professionals can turn any idea or logo into an attractive neon sign suitable for your home or business. So, get started today and have your dream neon sign made for you.